[« The mobile home of the 21st century?] [The "good news" in Iraq.... »]
08/29/2005: Now that The Daughters™ are back in School…
...It's time for their Photo essay on "What did I DO on MY Summer Vacation…"

To see the Photos and FUN stuff at - Camp Birch Knoll - Click on the "more" button.

:-)


The Bus: Luckily there is a nice tour-type bus that takes them the 7hr drive from Chicago to northern Wisconsin and Camp Birch Knoll. Cory, Lauren, Lindsey, Charlie.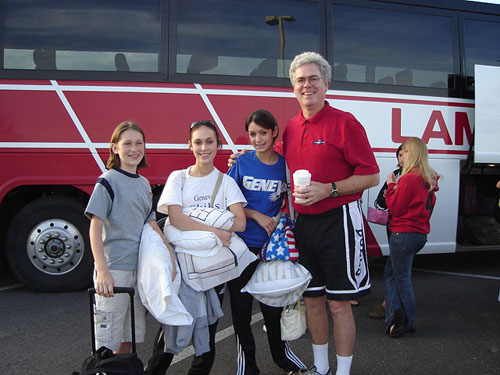 Camp Birch Knoll: It has 9 cabins and several out buildings and a Gym (in center of picture) where the girls do Gymnastics, Dance, Cheerleading, the Talent show, Movie Night. Each year there are different nightly themes and special activities: Halloween Night, Bonfire Night, Talent Show, Ghost Night, Carnival Night, Scavenger Night.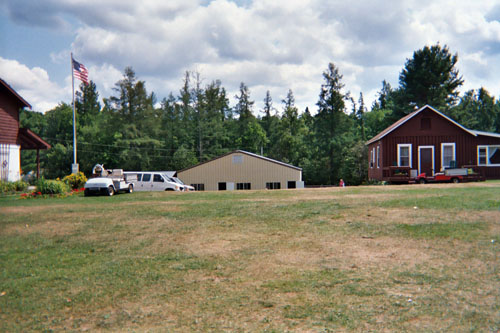 The cabins.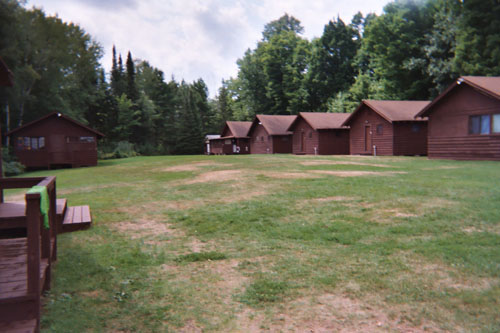 Inside cabin 7B.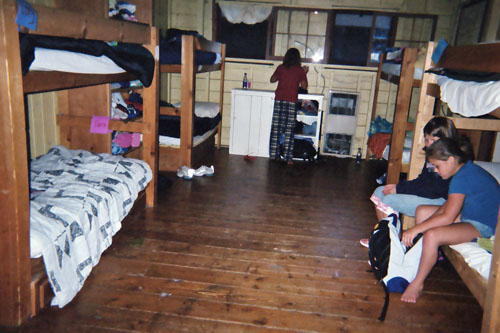 Goat (There are some animals and horses.)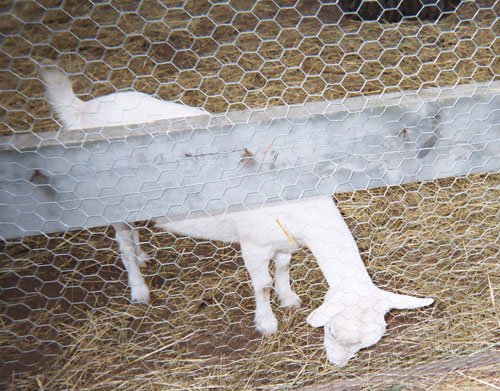 Pony and goats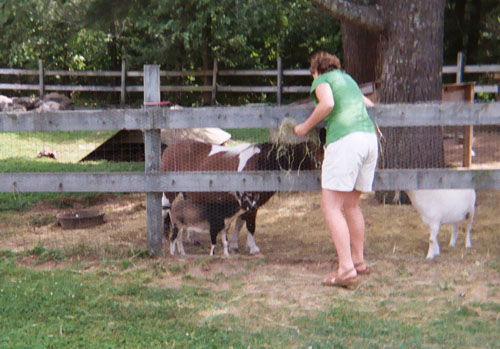 Bunnies




Horseback riding stables along the South Twin Lake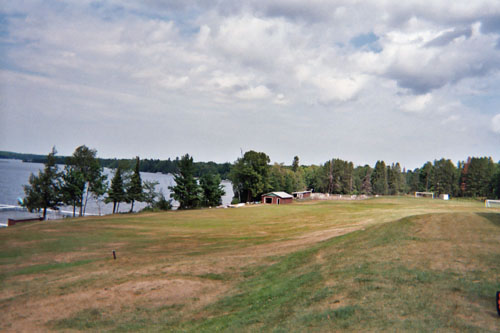 Lake with the water sports and pier: Tubing, Water Skiing, Sailing, Canoeing, Swimming, and as a special of the week, they do a soapy Slip-n-Slide down the hill into the Lake.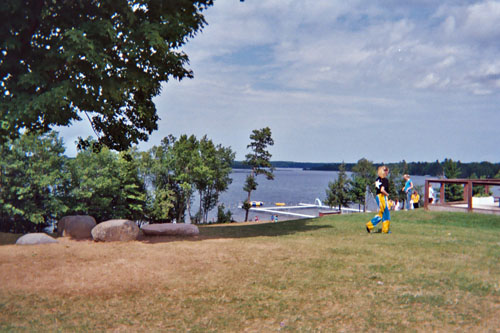 Archery Range: Abbey (holding bow) and Elise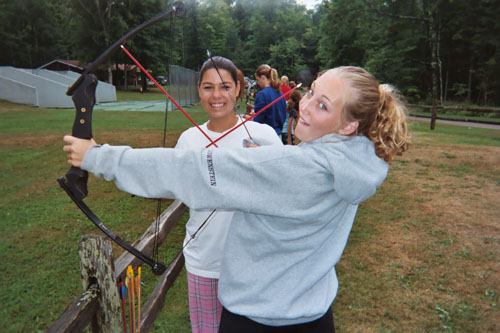 Canoeing: Liz, Krista, Brook, Lauren (back seat)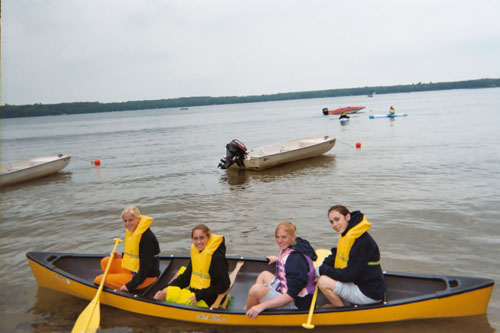 There is also an Island on North Twin Lake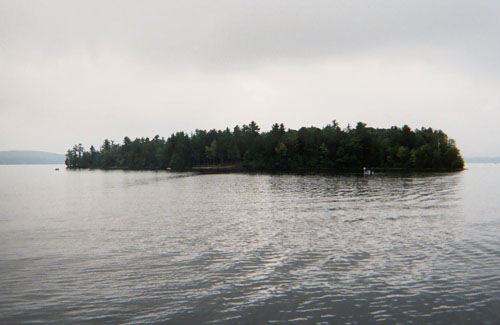 Where the girls can boat over and camp in a house built by Al Capone as a Hide-away House.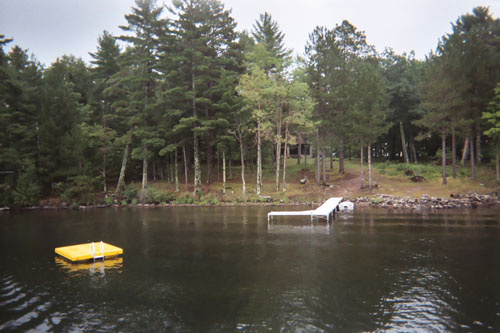 Capone's Hideaway House.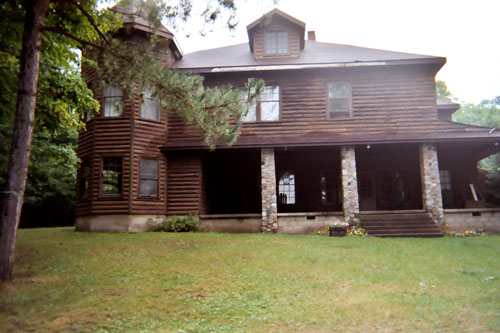 Lindsey had made up a song for her Talent Night entry about the house:

Capone's Hideaway House: (Sung to the tune of "Gilligan's Island")


Just sit right back and you'll hear a tale
A tale of a fateful trip
That started at this very camp, aboard this tiny ship

It started very long ago with a man named Al Capone
His sailed his gang across the lake
And hid out in this home, hid out in this home

The gangsters started breaking up
The mob was getting rough
It seemed as though his faithful crew had simply had enough,
Simply had enough

It ended in the octagon room by a man with a cane
On this gangster island
Where he'll never hide again, never hide again

Years later the island was, found by CBK
They remodeled it and fixed it up so one day we could stay,
One day we could stay

Now sometimes very late at night the ghosts can still be heard,
By Lindsey, Nikki too, Cristen, Abbey. Kylie, Ellie and Emily
Here on gangster isle!


Island camper for the week: Kylie, Ellie, Lindsey, Emily, Cristen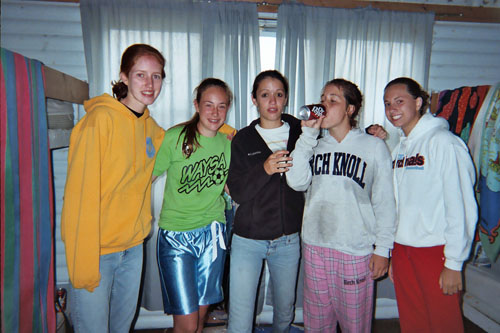 Breakfast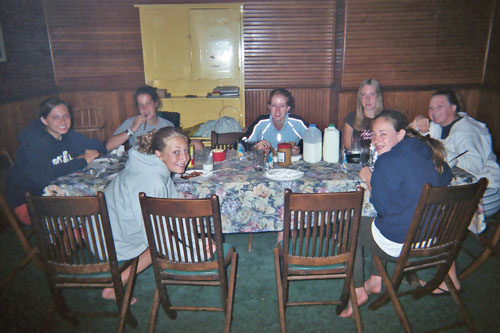 Carnival Night: Lauren, Elise, Kirstin, Krista, Liz, Amanda, Brook.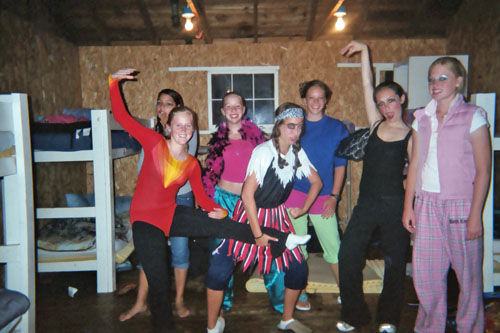 Cabin 3A campers: Kirstin, Elise, Brook Liz, Lauren, Krista,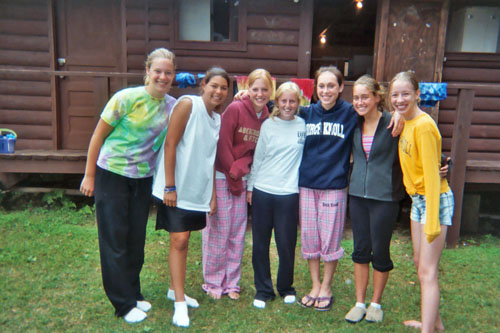 Slumber party in Cabin 3A: Lauren, Elise, Kirstin, Krista, Liz, Amanda, Brook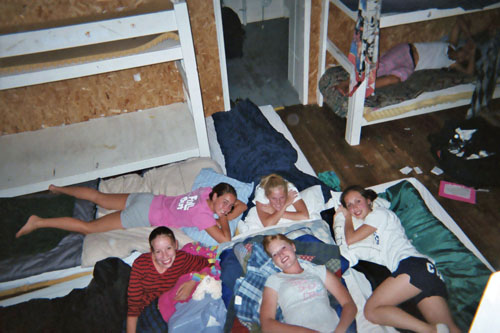 Lauren's Talent Show Poem

Camp Birch Knoll

We all came to camp
On bus, plane or car,
From town's that are near,
And towns that are far.

We put up with weather
That was hot and cold,
But we do it all
Just to be at Birch Knoll.

We had noisy neighbors
That made the floor shake,
But we wouldn't trade
Our late nights in the lake.

Through making new friend,
And bugs that were scary,
We'd do it again --
for our good friend, Gary.

So, even though some things
Did take their toll...
The Sun really does shine,
Here at Birch Knoll.










Karen on 08.29.05 @ 07:27 AM CST





[