[« Test your skill.....] [Thought for the Day: »]
06/10/2005: Miscellaneous Chicago pics...
And to finish memorializing my Chicago trip, a few stray pics I snapped along the way, presented in no particular order. Below the fold, of course....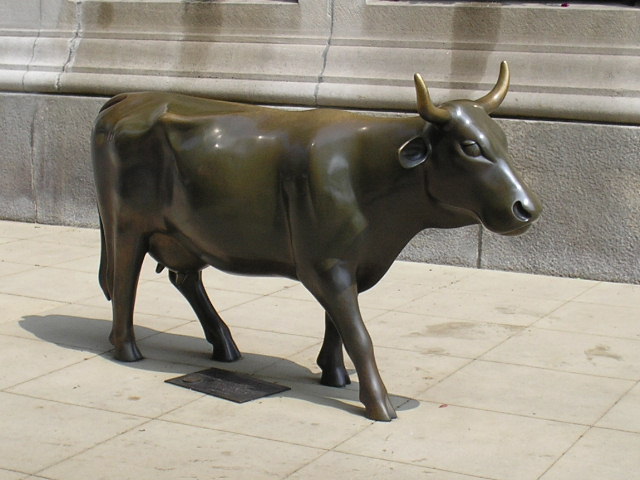 As I crossed Michigan Avenue on my way back to the hotel from Millennium Park, I was curious about why a bronze cow was standing in front of the Chicago Public Library. On further investigation, I saw that it memorializes a public art project which featured cow sculptures all over the city.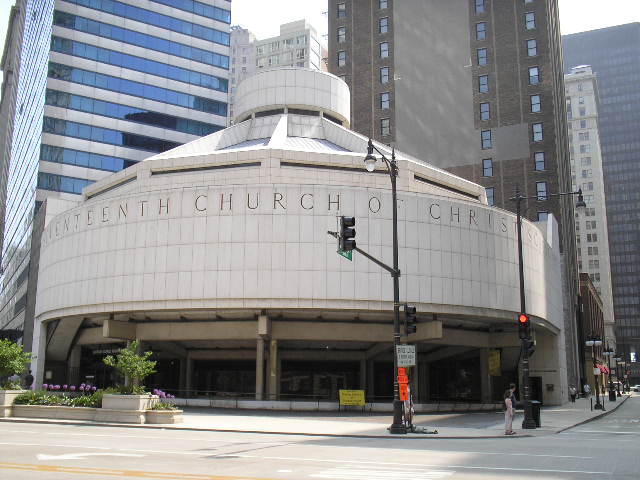 Seventeenth Church of Christ, Scientist. I have no affiliation with this church or with Christian Science; I've just always thought this was a neat looking church. Even back in law school.




The Chicago Theater on State Street ("... that great street..."). Back when I was going to law school this was a movie theater (I saw The Blues Brothers here in the summer of 1980 during its original theatrical release). Now it appears to be used for live theater, concerts, comedy, etc..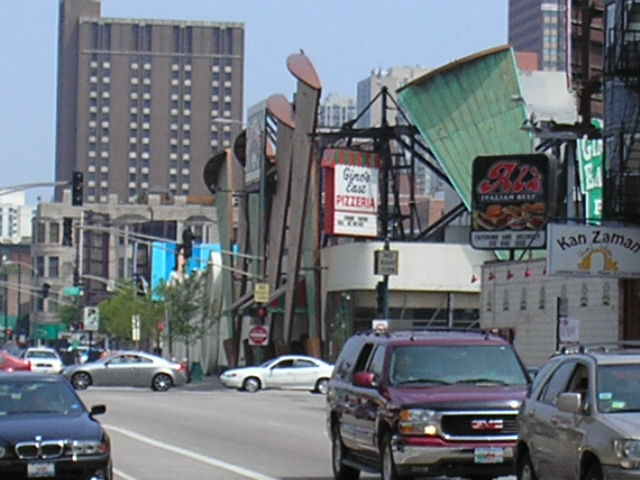 Gino's East. One of the many, many pizzerias specializing in Chicago Style Deep Dish Pizza. Freshman year of law school, it was located on East Chicago Avenue not far from the law school, and was widely reputed to be the best in Chicago. It was our favorite then, but supplanted by Giordano's (which served stuffed pizza; the stuffed spinach pizza there was absolutely to die for) when they opened their Rush Street location sometime during our second year of law school (I think). When I took this picture Gino's East had moved to the near north side closer to my hotel than to the law school.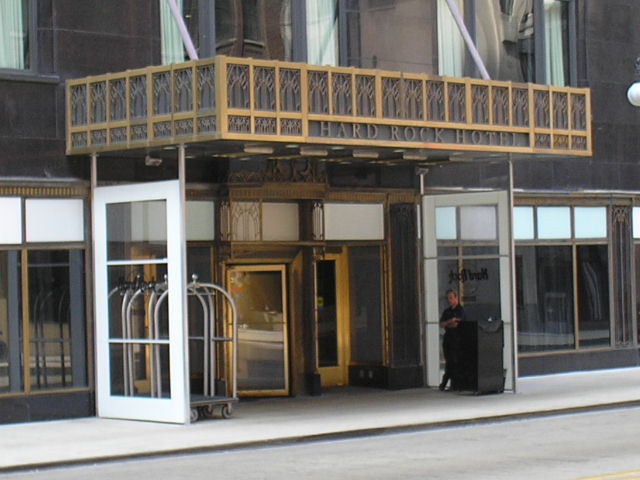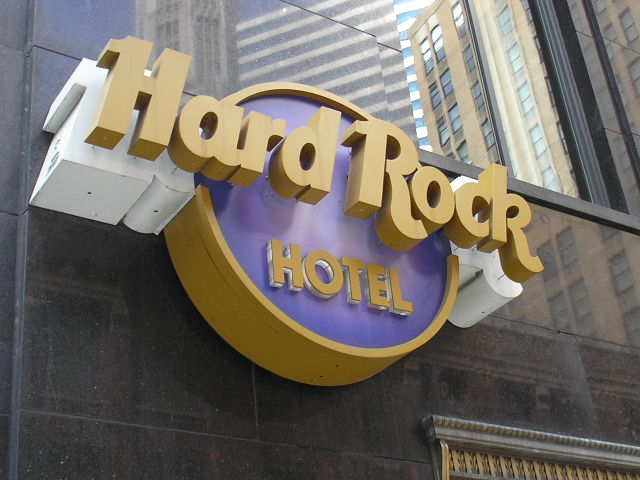 I've heard of Hard Rock Cafes before; this was the first Hard Rock Hotel I've ever seen. I wonder whether the guest rooms have a rock motif (and if they're decorated in rockstar memorabilia).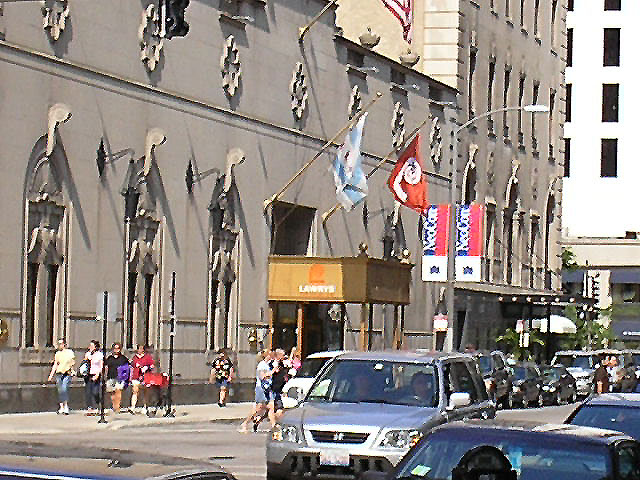 Lawry's, The Prime Rib. A landmark.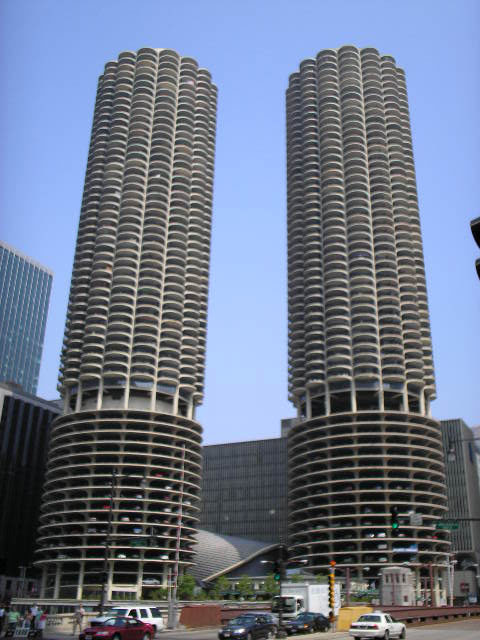 Marina City. Another landmark. My boss tells me that during his wasted youth in Chicago (shortly after graduation from college and during graduate school) he lived in an apartment here. I'm jealous.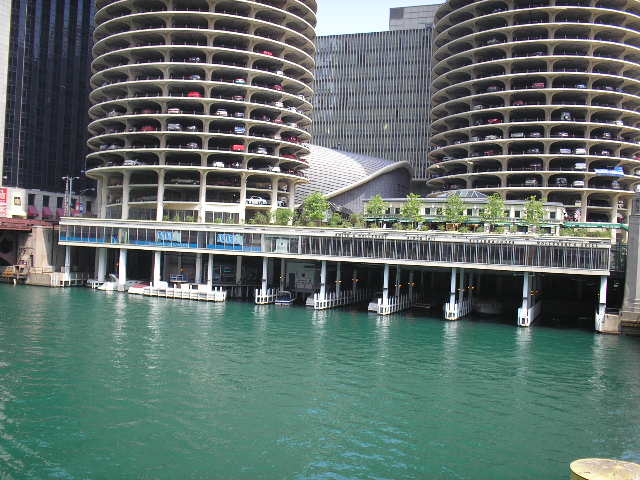 And beneath the towers, you have many amenities. Including access to the Chicago River for your boat (and to the lake via the river...).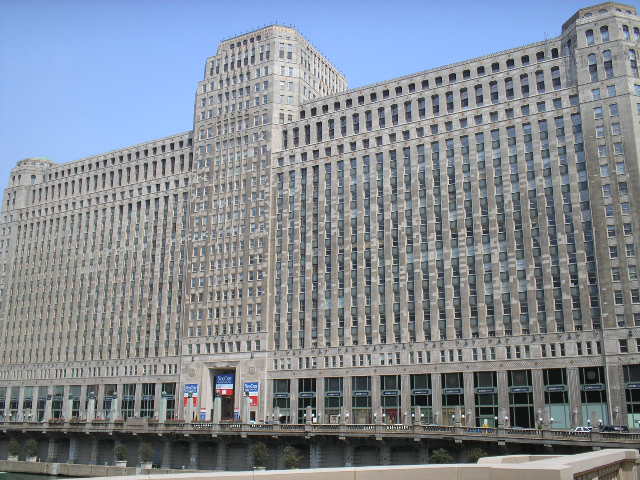 The Merchandise Mart. The foundation of the Kennedy fortune. And thereby, the Kennedy political heritage.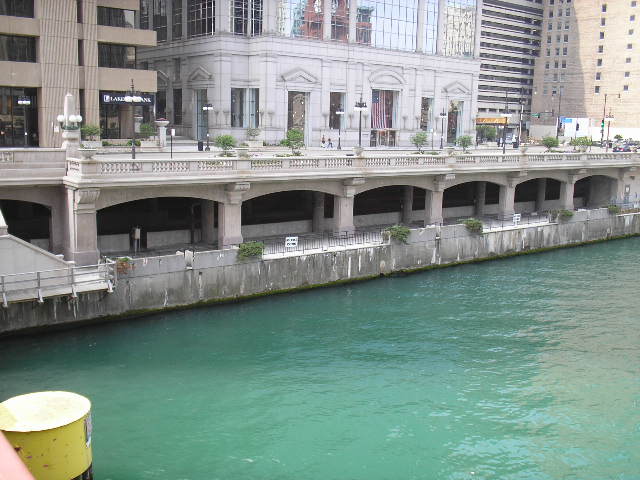 If this sign: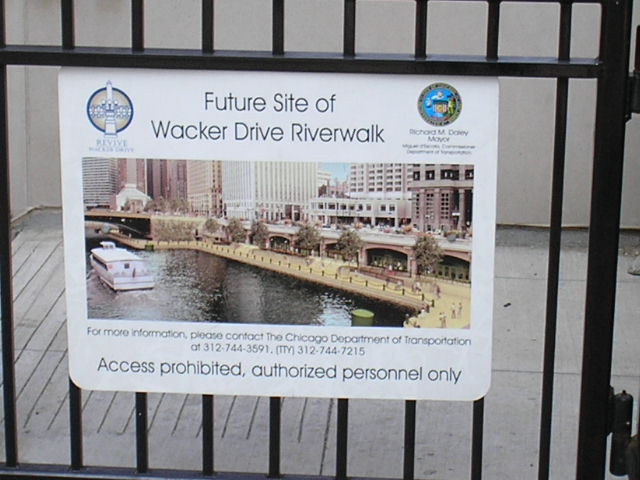 is to be believed, there'll be a riverwalk here soon. Hope they take some tips from San Antonio (to the extent possible); the San Antonio riverwalk is one of the loveliest places I've ever been.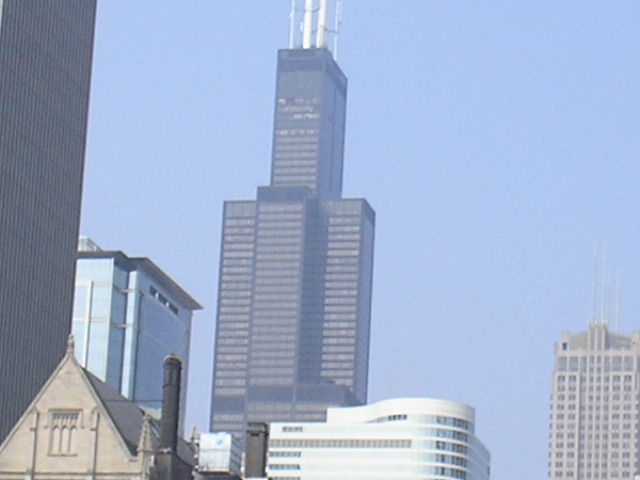 And how could I go to Chicago and not get a picture of the Sears Tower? Of course, some of you will be wondering how I couldn't go to the top of it. Well... so many places, so little time....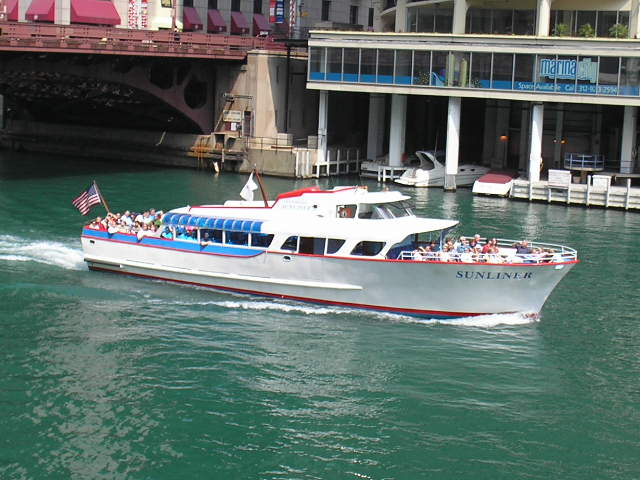 One of the many tourboats that will take you up and down the river (and around the lake, no doubt).

Len on 06.10.05 @ 08:43 PM CST





[