[« Thought for the Day:] [And just in time for tonight's show.... »]
06/04/2005: Coming to terms with "My Chicago".... (part two...)
In case anyone read the first installment of this saga and was wondering: yes, I got to The Original Pancake House this morning, yes, they're still doing the mushroom omlette, and yes, it's still excellent (and as Karen pointed out in an email this morning, the coffee's excellent too, a fact that I forgot or I'd have mentioned it when I was writing yesterday). After the OPH, I took in Millennium Park and stolled back to the hotel, those pics may have to wait a while, though. Like 'til I get back to Memphis, even (sorry, but when I'm at Dad's I won't have any 'net access at all).

Anyway, for the one or two of you who are interested, further Chicago Catharsis Photos below the fold....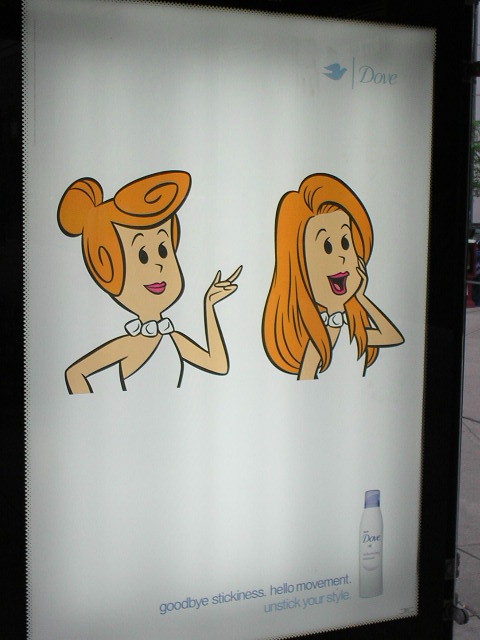 While wending my way north, I came across a bus stop with this ad. This answers the age old question (hey, I contemplated it when I was entering adolescence): "What would Wilma Flintstone look like if she let down her hair?" Now you know. Actually, she doesn't look too bad at all, does she?

But of course, the ultimate destination of my quest: the infamous Rush and Divsion Streets: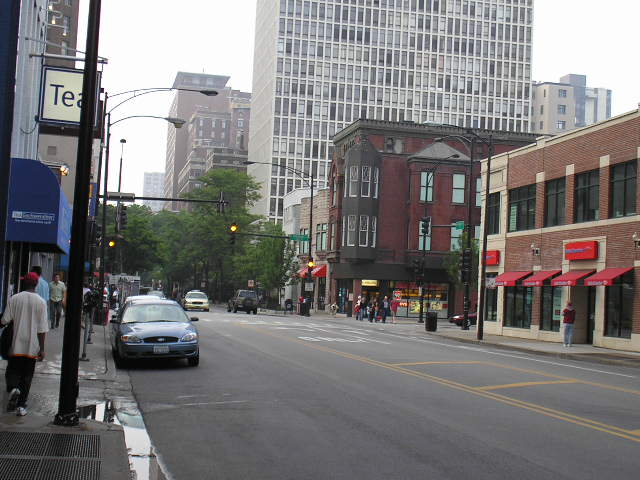 The block of Division Street north of Rush Street is the home of the original singles bars, and of course we law students struggled mightily in these environs, trying with might and main to get laid. I wasn't successful; neither were my friends (at least not when they were with me; if they got lucky when I wasn't around they were gentlemen and didn't rub that fact in my face).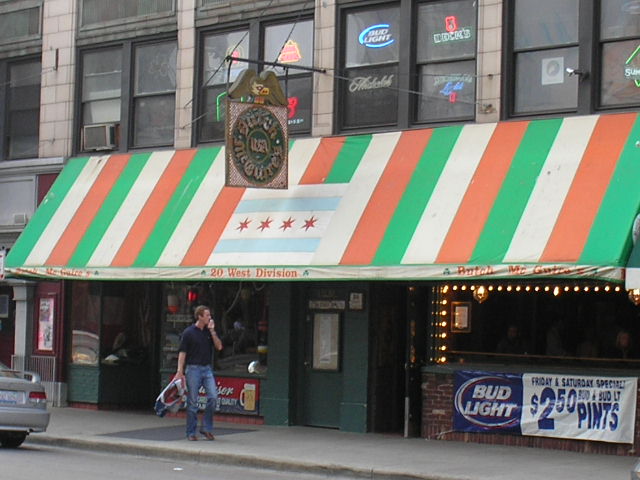 Butch McGuire's. The one, the only, the original singles bar.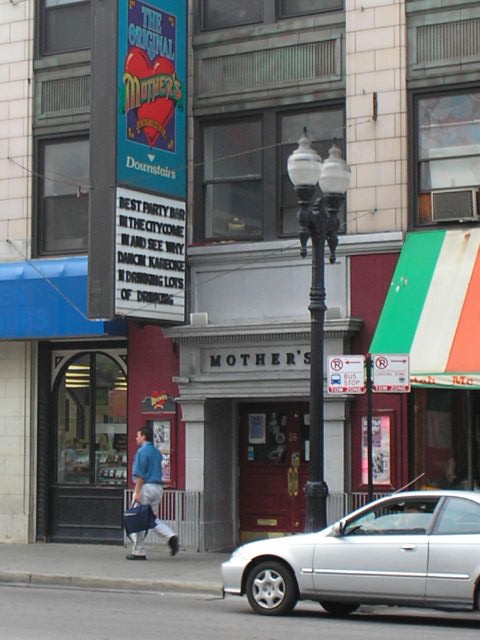 Mother's.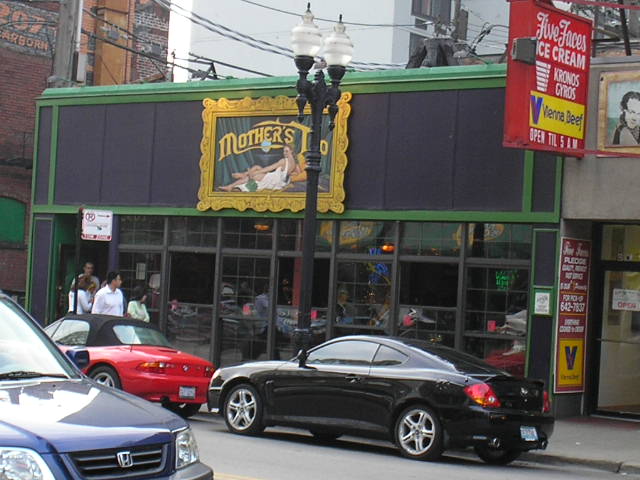 Mother's Too.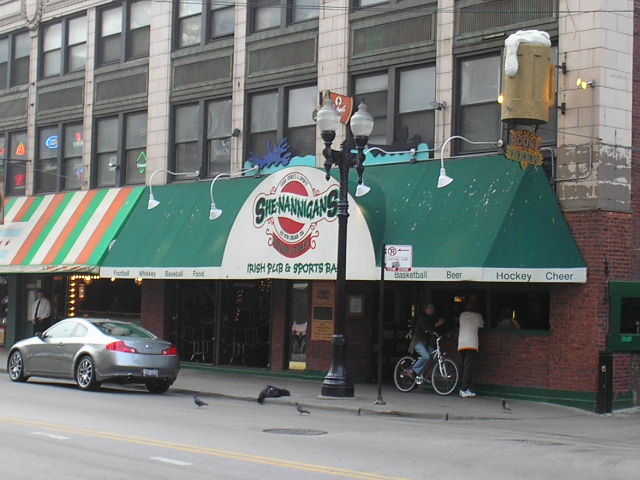 She-Nannigans.

If I must confess, I struck out at each of These Fine Establishments. Numerous times.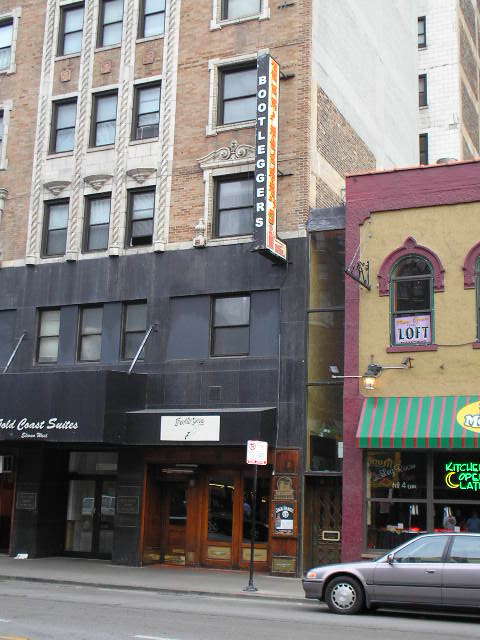 Bootlegger's, however, wasn't a singles bar (or at least wasn't when we were frequenting there. IIRC, it was open later than Streeters, and a drunken debauch that started at Streeter's often ended (near dawn) at Bootlegger's.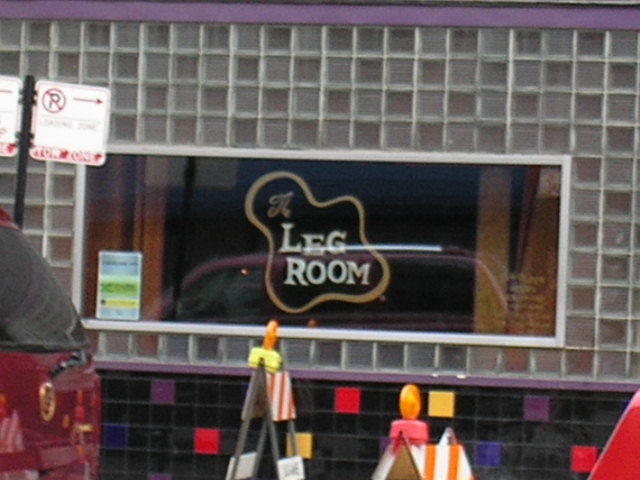 This place wasn't here when I was a law student, this is just an example of Chicago Saloon Humor. I think.

By this time I was starving. I opted for a huge steak and guacamole burrito with chile-corn salsa here: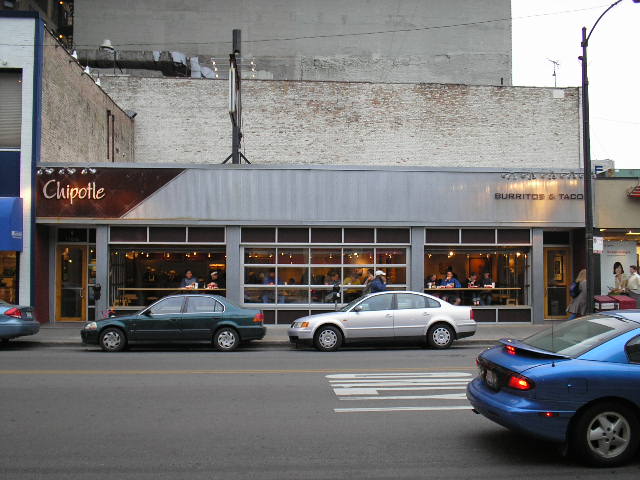 Chipotle. After I was done, I refilled my diet Coke (to take with me as I wended my way back to the hotel). The guy who fixed my burrito was cleaning up the drink station, and recognized me as I approached. I looked at him and said simply, "That was fucking excellent!" He replied, "You know, that's the best compliment I've heard all day; you ought to leave that on our website...."

Ah, the power of the Internets.

I was surprised to see that this shop was still around: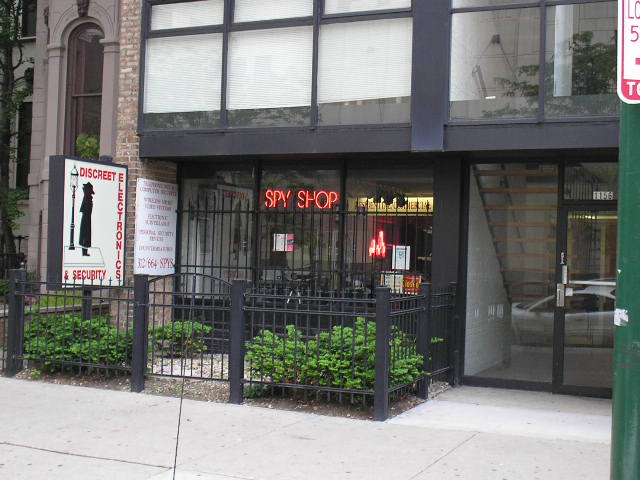 It was around (at this location, even), back in 1982, shortly after I'd graduated from NULS and was waiting for my bar results and my first orders as an active duty Navy JAG. And with The War on Terra™ and the general paranoia afflicting The Land That We Love, they're probably doing a booming business.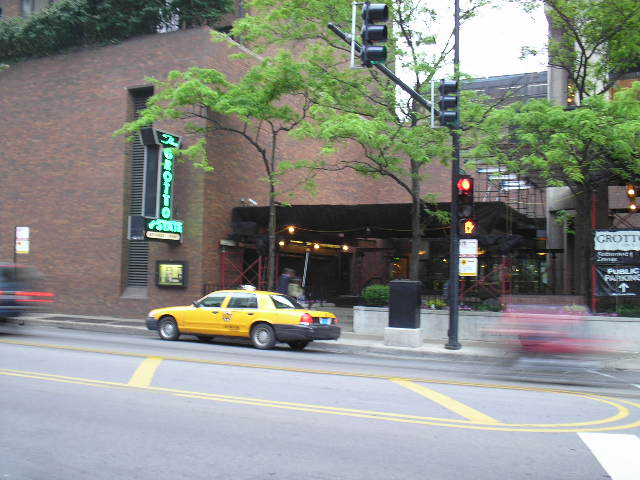 My recollection is that my junior year, when I was doing the peer support thing for incoming freshmen, Anthony D'Amato (who was assigned to my group as their "faculty advisor") took us all out to lunch here. Though I'm reasonably sure it wasn't called "The Grotto" then. Damned if I can remember what it was called,, though I do remember it was one of the five best lunches I've ever had.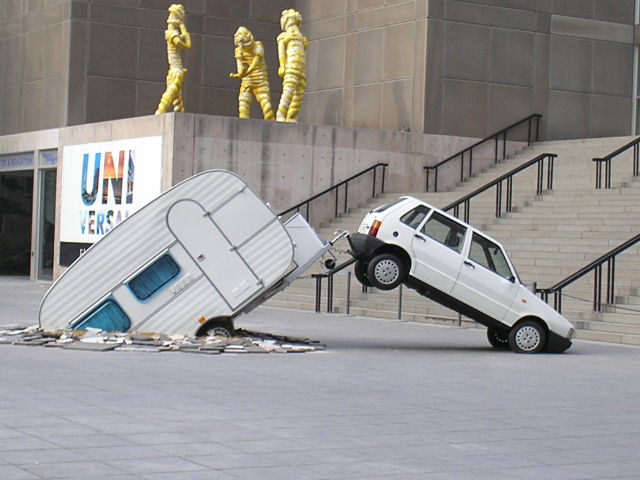 This sculpture, in front of the Museum of Contemporary Art, drew a chuckle from me.

And this sign intrigued me: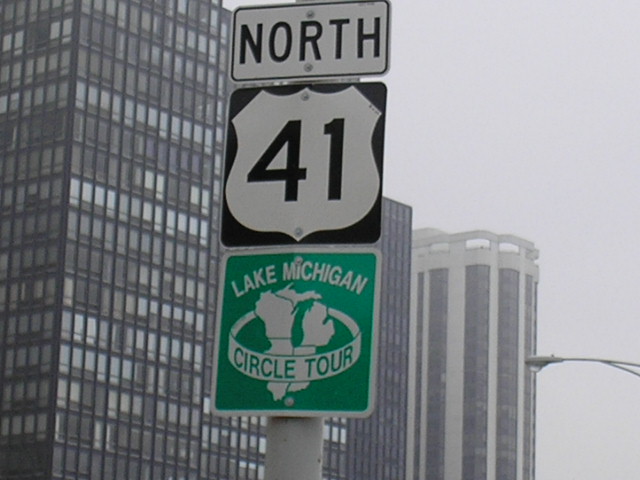 It seems to imply that you could start in Chicago, and wend your way around Lake Michigan via Wisconsin, the Upper Peninsula of Michigan, the Lower Peninsula of Michigan, and the Northwest corner of Indiana. Some day I suppose I'll have to try it.

And as I approached my hotel, I realized that this is Another Sight We'll Probably Never See In Memphis:




The multistory sporting goods mega-mart.

Len on 06.04.05 @ 12:29 PM CST





[