[« Tying up a few loose ends....] [Thought for the Day: »]
07/11/2005: An Evening of Indian Classical Dance:
Our friends, Jayesh and Harshida Parikh, invited us to share in the performance of the Dance Debut of their 13yr old daughter, Shivani (along with her classmate Nahel Mehta) performing a Bharatanatyam Arangetram.

"Bharatanatyam is one of the oldest and most celebrated religious dance forms India. It is dedicated to the praise of God through the depiction of religious stories. The history of the Bharatanatyam dance form begins around 2,000 years ago. Originally, it was performed by devadesis, women who performed religious dances in Hindu temples. However, the religious dance has evolved into one of the most popular and revered dance forms in India.

Bharatanatyam is composed of two different types of dance. The first is nritta, or pure dance, and is composed mainly of the intricate movements of the feet and the abstract movements of the rest of the body. The second is abhinaya, or expressional dance, which includes facial expressions and movements of the hands to express moods or feelings.

This dance form takes many years of rigorous training, hard work, and dedication to master. Once a student of Bharatanatyam has reached the highest level of achievement, she performs a Bharatanatyam Arangetram, a two-hour solo dance recital, which qualifies her as a professional Bharatanatyam dancer."
Guru Smt. Toral Chaudhari (center) who instructed the girls for eight years in these dance forms and expression.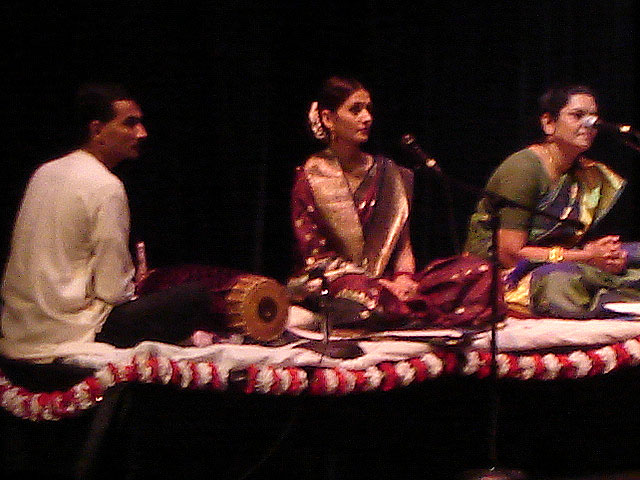 Musicians Ensemble:
Shri K. Vinodh Gopianth on a Mrudangam (percussion)
Smt. Toral Chaudhari on the Nattuvangam (hand cymbals/bells)
Smt. Jayanthi Adisubramanian as Vocalist
Shri Prasad Ramachandran on the Violin
Smt. Keerthi Subbaroo on the Veena (string instrument)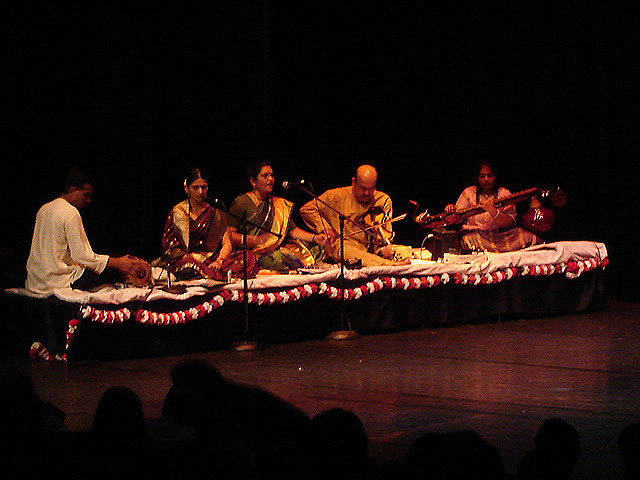 Nahel & Shivani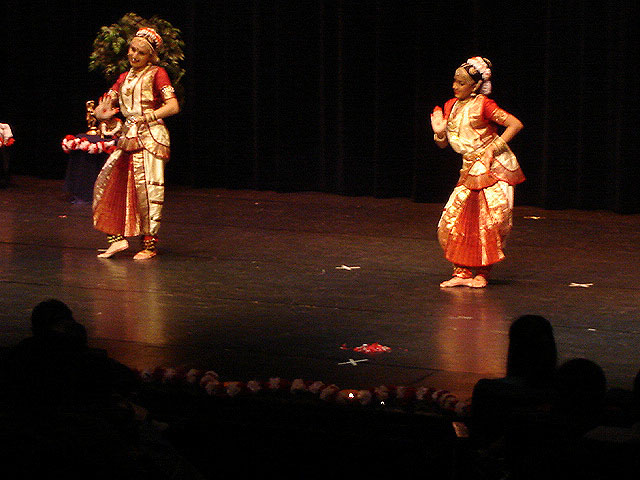 Shivani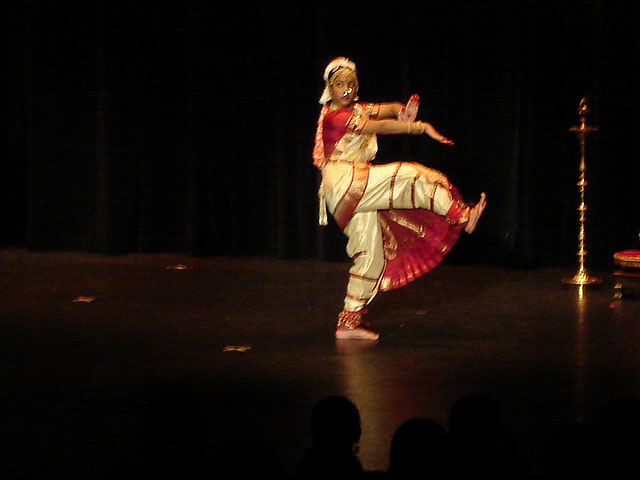 Nahel & Shivani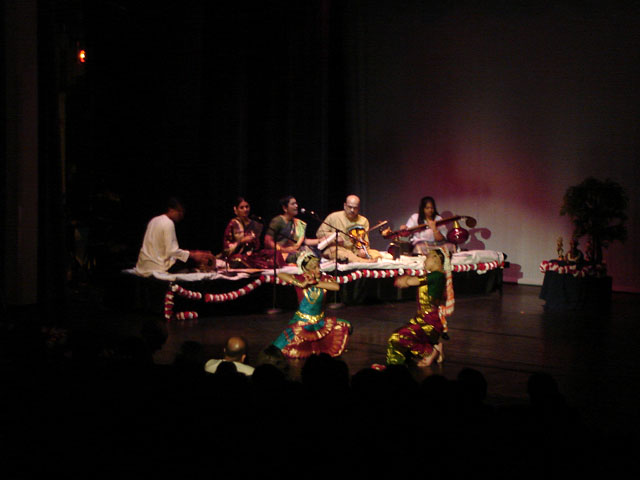 They performed 9 dances: Pushpanjoli; Jatisaram; Shabdom; Varnam; Padam; Kirtanam; Shlokam; Tilana and Mangalam to earn their degrees and certificates as Bharatanatyam Arangetram Artisan Dancers.

Congratulations to Shivani and Nahel!! Spectacular program and performances!!



Karen on 07.11.05 @ 06:08 AM CST





[