[« It's Christmas Eve, and in honor of the holiday....] [Jest Fer Fun... »]
12/25/2005: Ho, Ho, Ho...
...and a Merry Christmas to ALL.

We had another wonderful family party last night to celebrate the season and as a birthday party for my niece - Angela - who was born on Christmas Eve.

Here is a picture of my family, and more party pics are below the fold.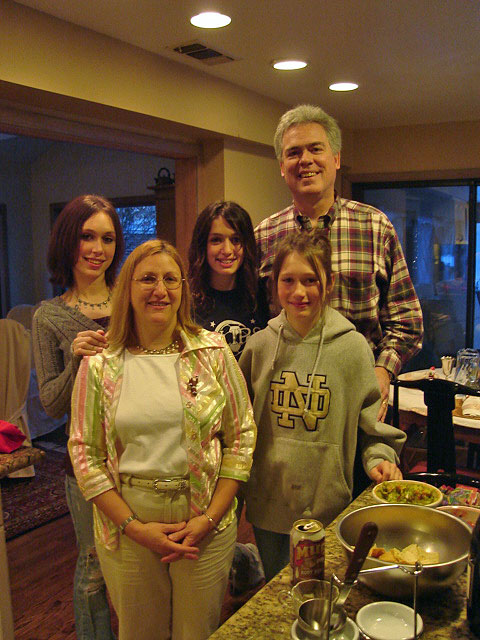 Lauren, Karen, Lindsey, Charlie, Cory



Posting will be sparse as so many family celebrations to enjoy, and loads of holiday cooking yet to feast on.

Hope all our readers have a cheery holiday with your loved ones and friends. All my best to you and yours.

:-)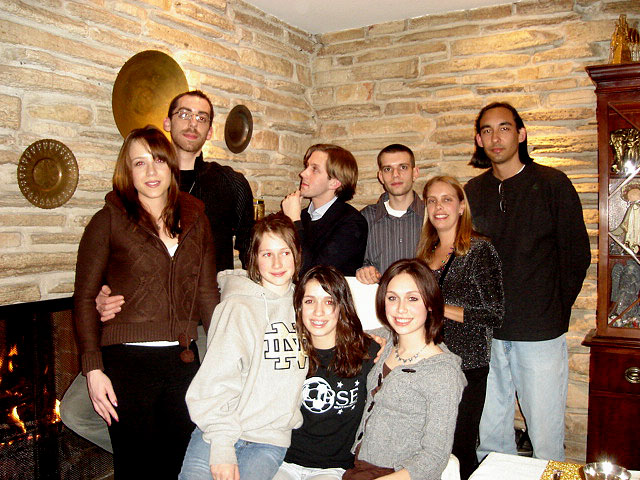 Cousins: (standing) Erica, Chris, Ryne, Alex, Angela, Kevin.
(seated) Cory, Lindsey, Lauren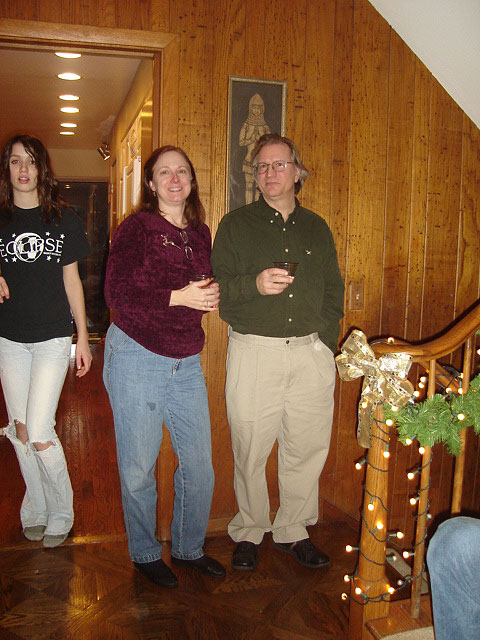 Lindsey, Carol, Mark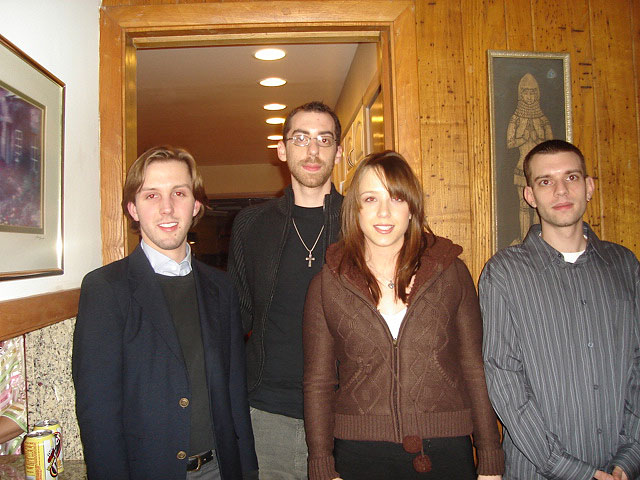 Ryne, Chris, Erica, Alex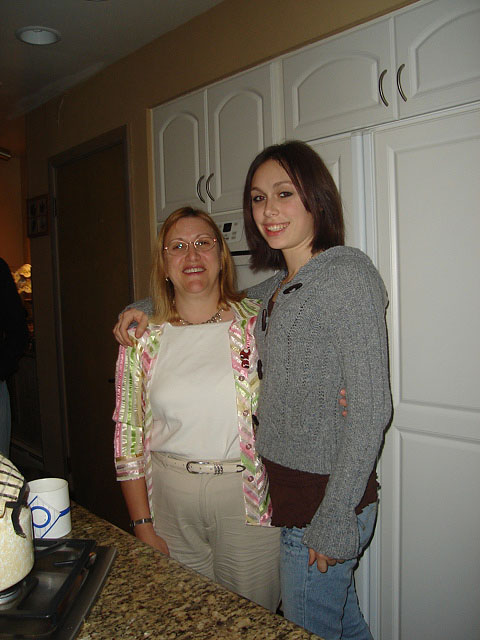 Karen & Lauren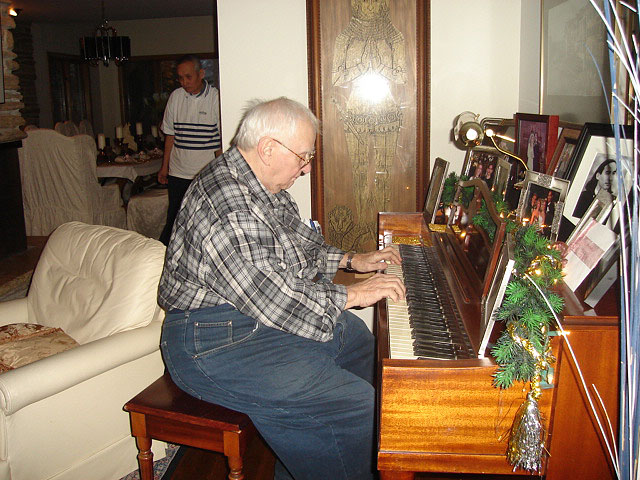 Grampa Tony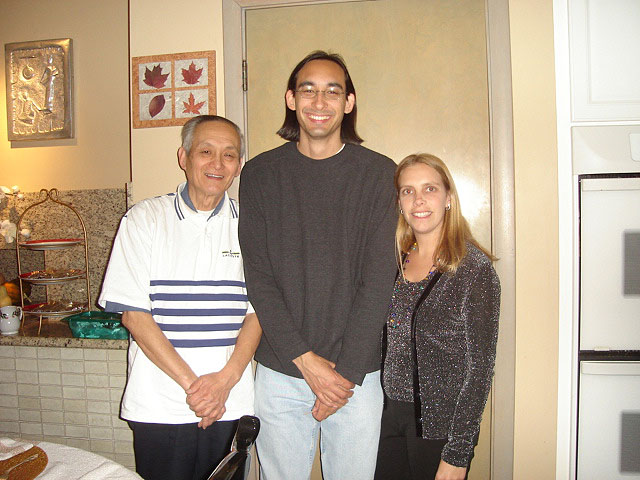 David, Kevin, Angela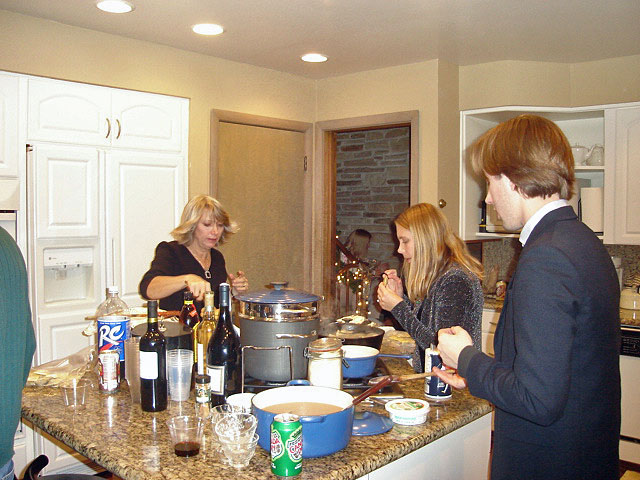 Joan, Angela, Ryne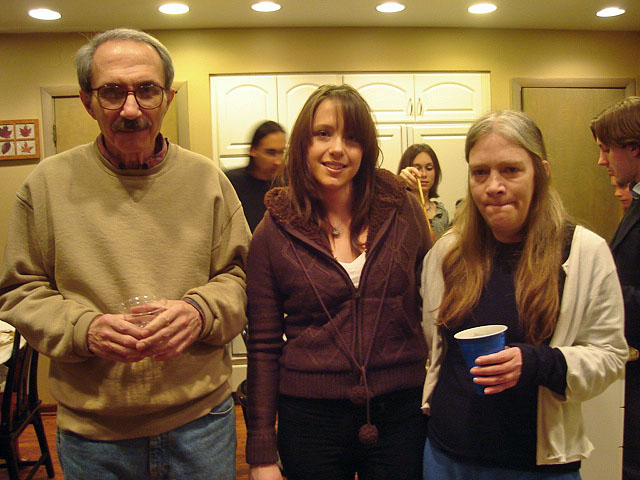 Sam, Erica, Nancy
(background) Kevin, Lauren, Ryne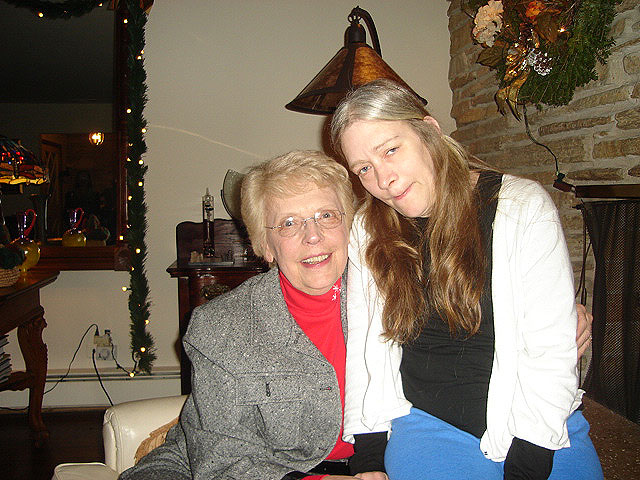 Joyce & Nancy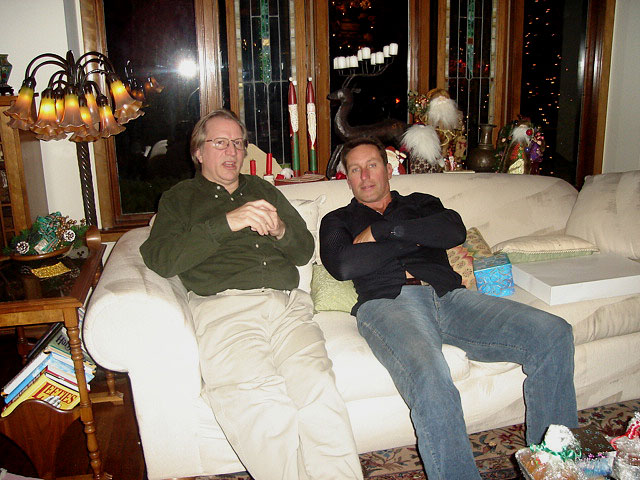 Mark & Tom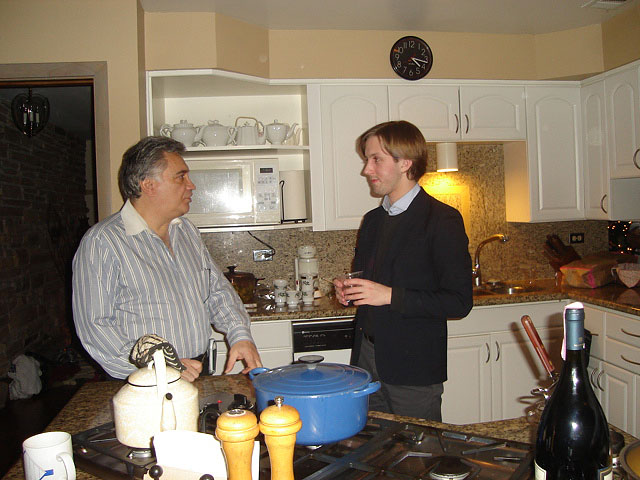 Gerry & Ryne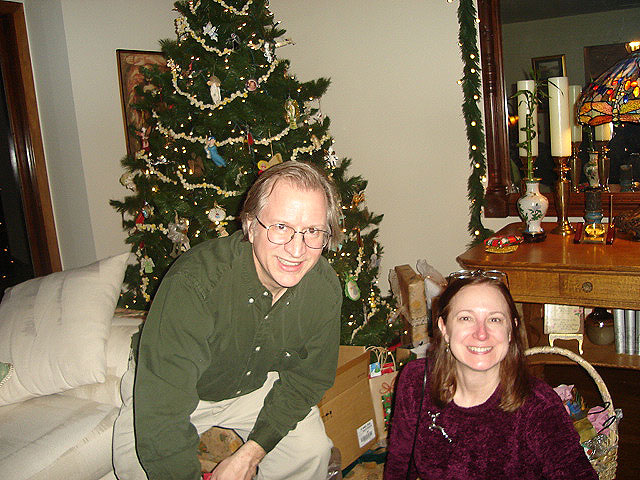 Mark & Carol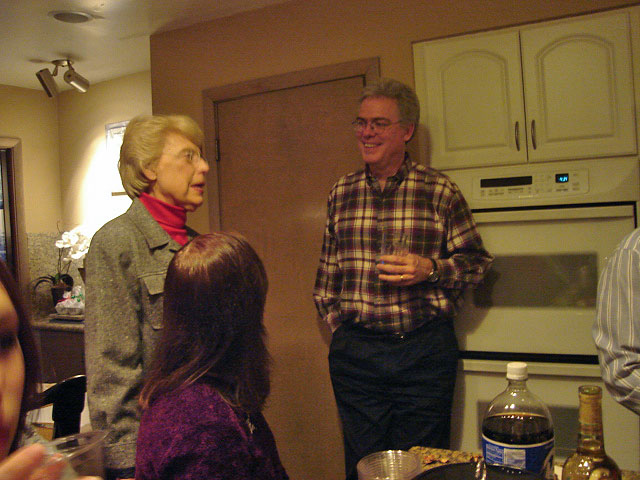 Joyce & Charlie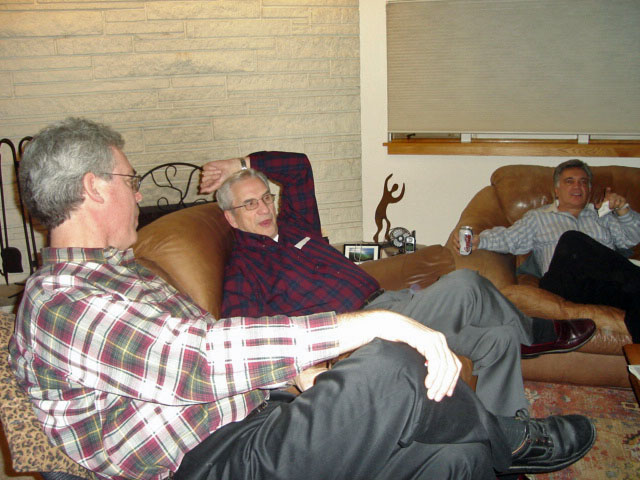 Charlie, Bob, Gerry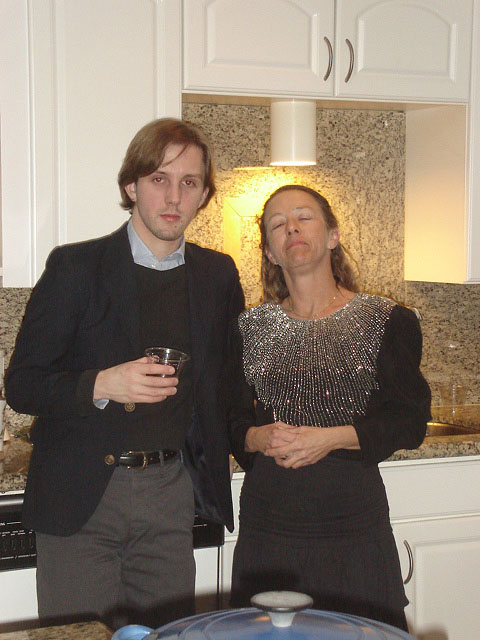 Ryne & Lynn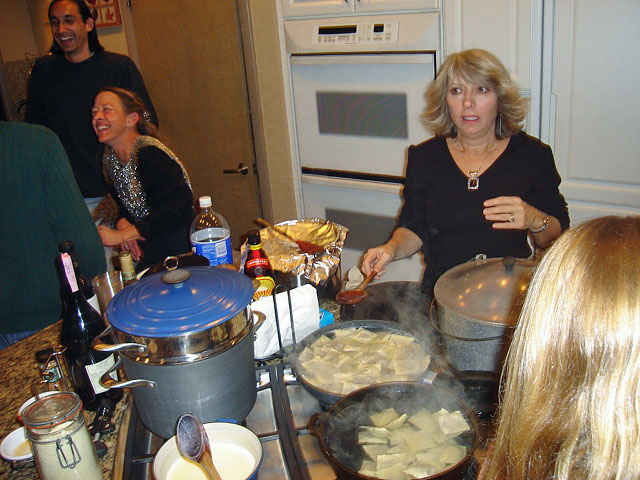 Kevin, Lynn, Joan (cooking ravioli)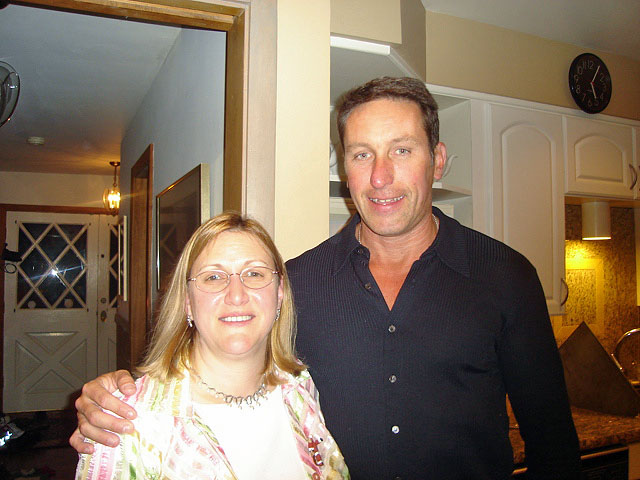 Karen & Tom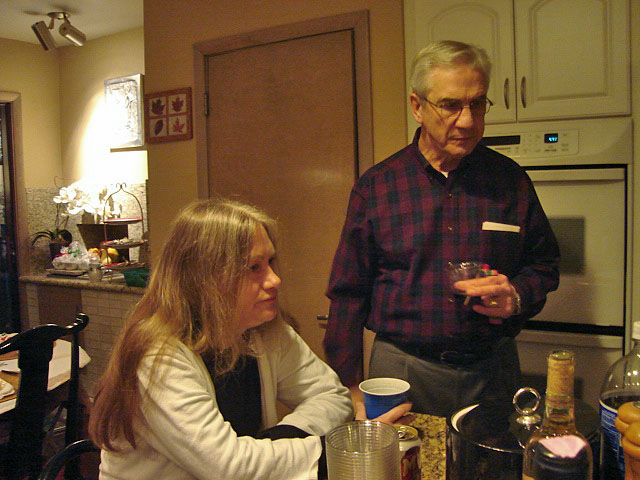 Nancy & Bob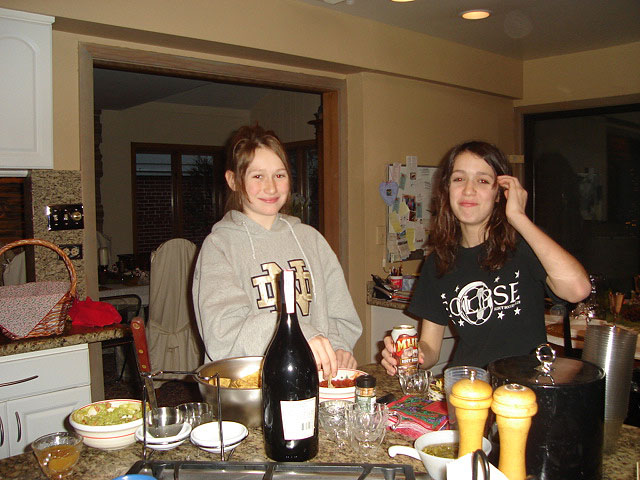 Cory & Lindsey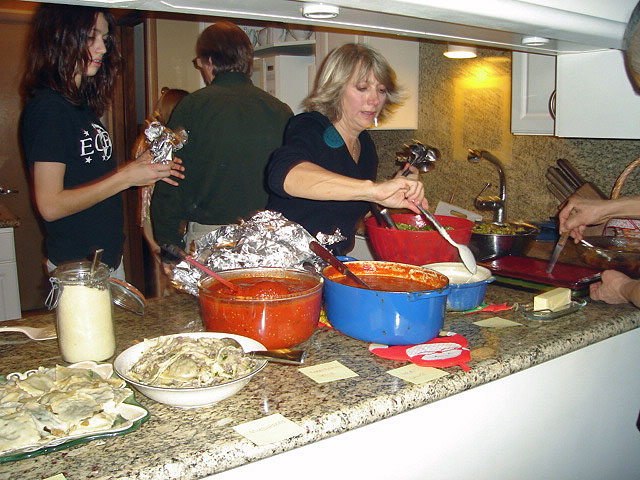 Lindsey, Mark, Joan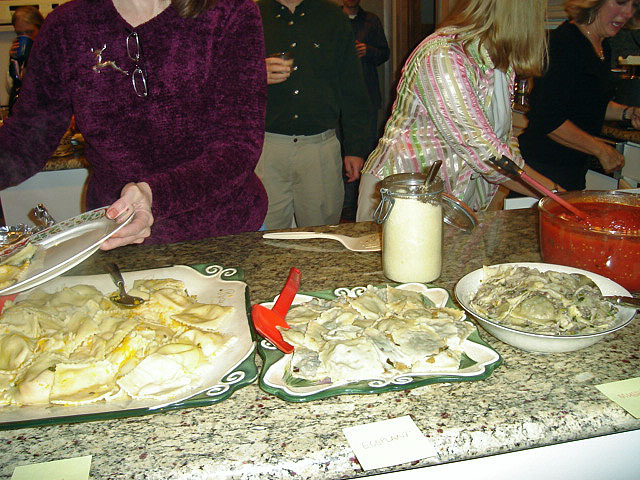 Yummie Ravioli (4 kinds: Meat, Squash, Eggplant, Mushroom)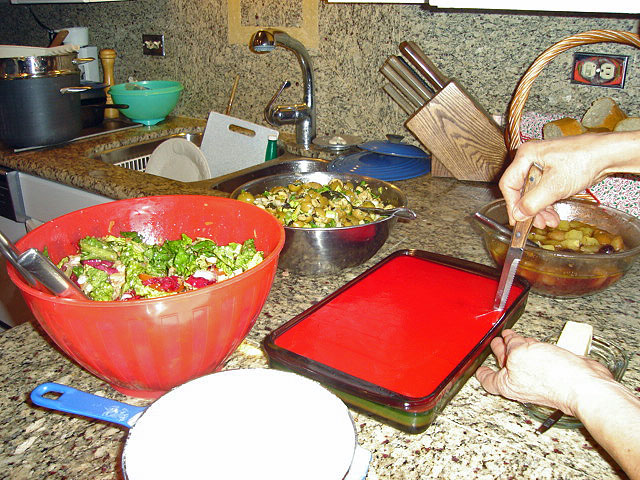 More Food: Salad, Olives, 7-Layer Jello, Baked Apples

Karen on 12.25.05 @ 05:16 AM CST





[