[« Thought for the Day:] [Just in time for Hanukkah.... »]
12/22/2005: Memphis Bloggers Bash, December 21, 2005
As mentioned in my brief live entry from the bash itself, we all collected and had a great time, as always.

Let's see if I can recreate the roll. Keep in mind that incipient senility for me is, as always, just about 20 minutes away, so if there's anyone I left out, it's nothing personal. Leave a comment, and I'll add your name multo quick pronto (ditto for correcting misspellings):

And what would a Bloggers Bash be without pictures? On the front page here we'll only tease you with one picture: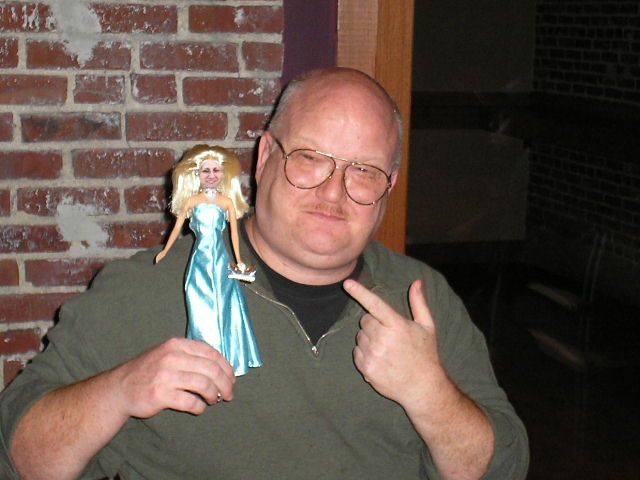 Mr. Mike Meets The Factotem



The rest of the pictures below the fold....

All in all, once again, a dignified insurrection fully worthy of:


The Art Schroeder Memorial Synopsis™
A great time was had by all, and nobody was arrested.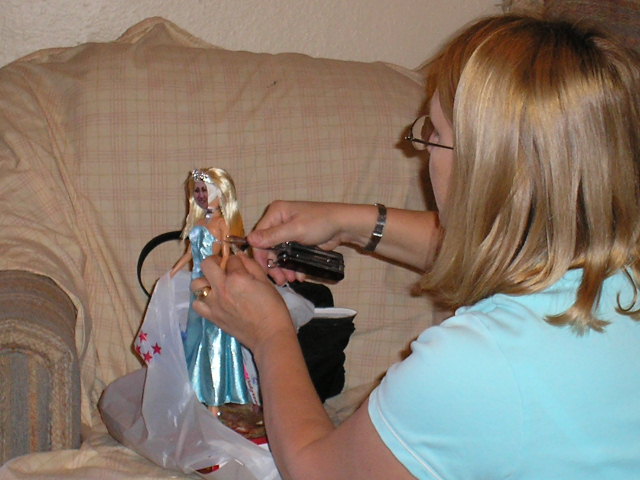 A pre-Bash shot: Karen lovingly handcrafts The Factotem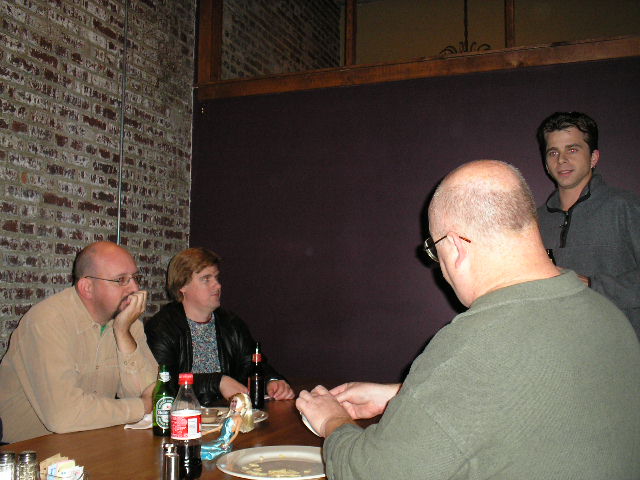 (L to R) Mark, Paul, the back of Mike's head, Derek (standing)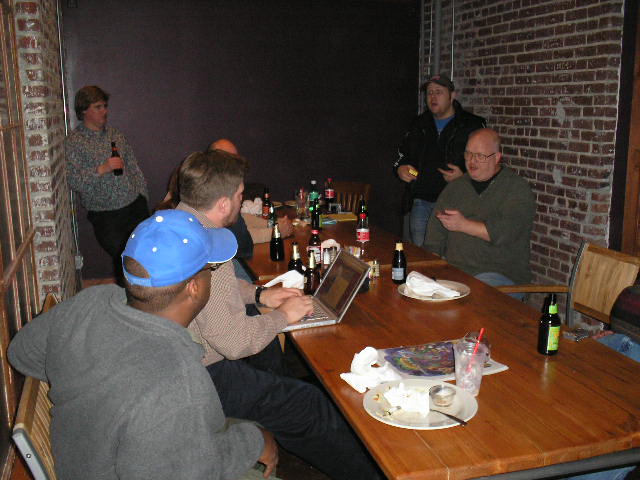 Markus (in the foreground) and Eric Janssen (just beyond Markus), both with the backs of their heads to us, alas. Paul's standing to the left, E.J.'s standing to the right, and Mike is seated facing us.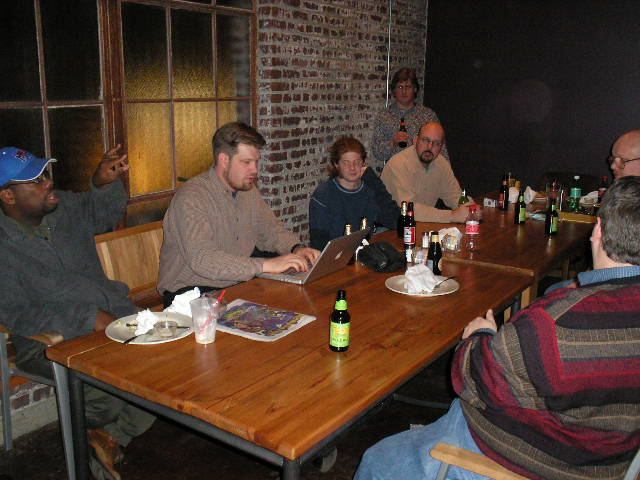 (L to R, facing us) Markus, Eric, Bret, Paul (standing), Mark. Facing away from us is Chris and a bit of Mike.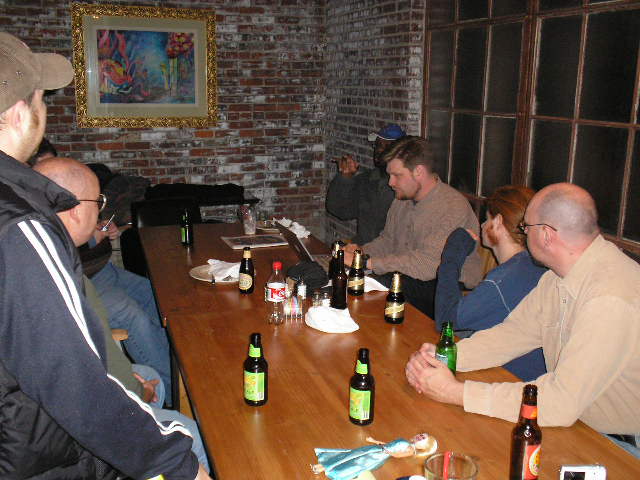 The assembled multitudes gaze in wonder as Eric performs some technical wizardry on his PowerBook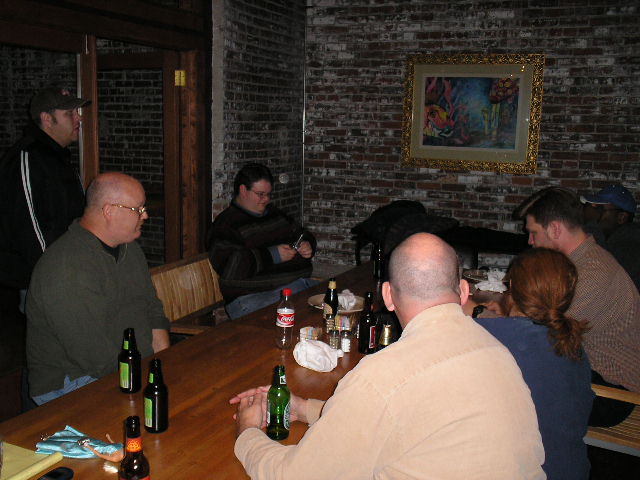 To the left, Mike and E.J. (standing) watch Eric, while Chris follows along with Eric on his cell phone's Web browser; to the right we have the backs of Mark's and Bret's heads as they watch Eric, too.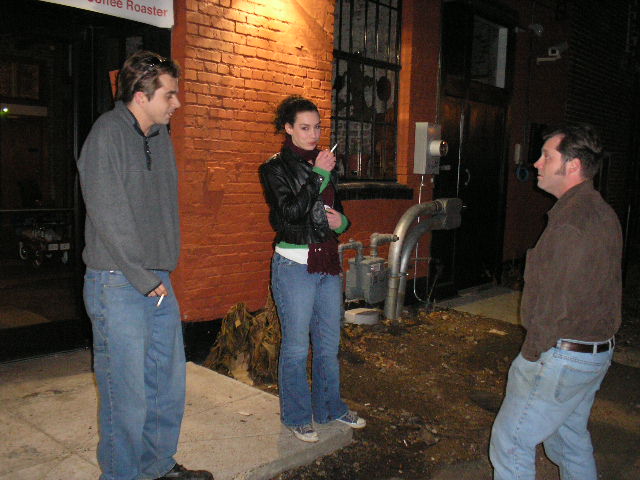 The Cool Kids (L to R, Derek, Rachel, Chris) taking a nicotine break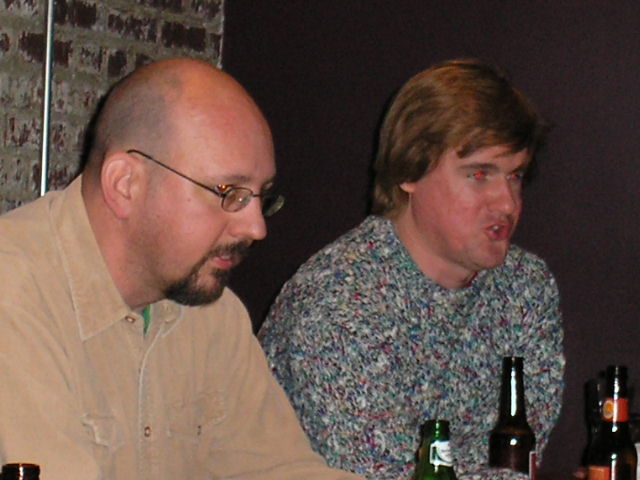 Mark and Paul. (Ok, so I've not mastered the "red-eye suppression" mode of my camera. So sue me.)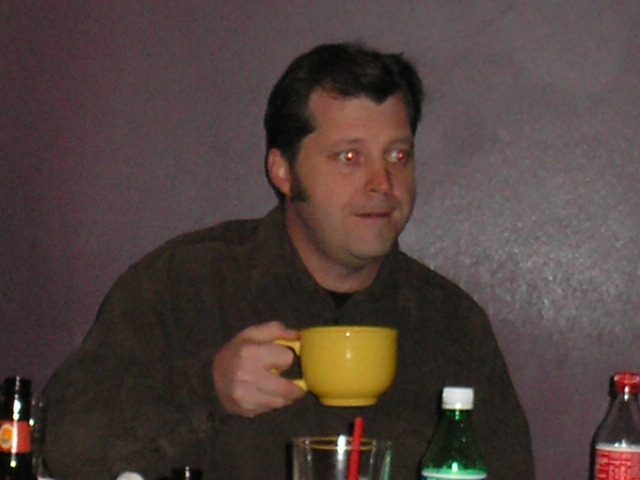 Chris enjoying one of Quetzal's non-alcoholic brews. Quetzal has a variety of coffees available. I see a Sunday breakfast trip sometime soon in order to check their wi-fi/brunch suitability. Does Cafe Francisco have a rival for my affections?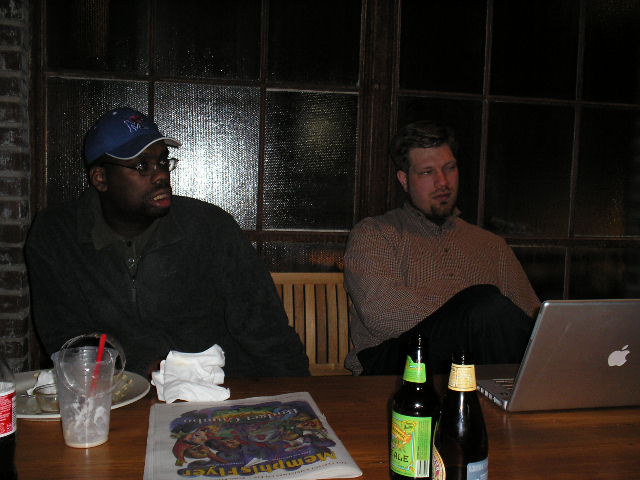 Markus and Eric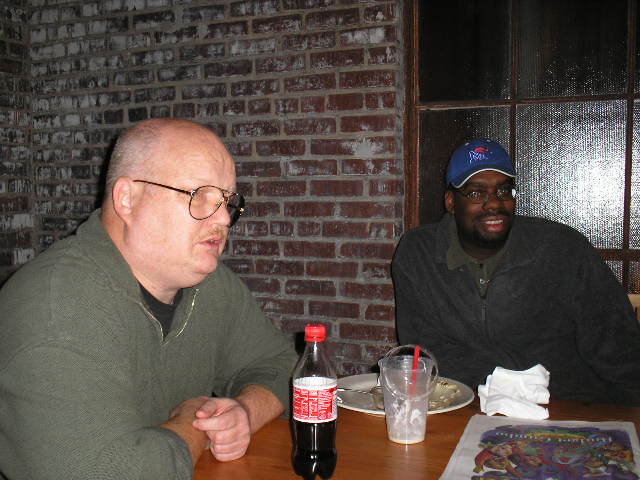 Mike and Markus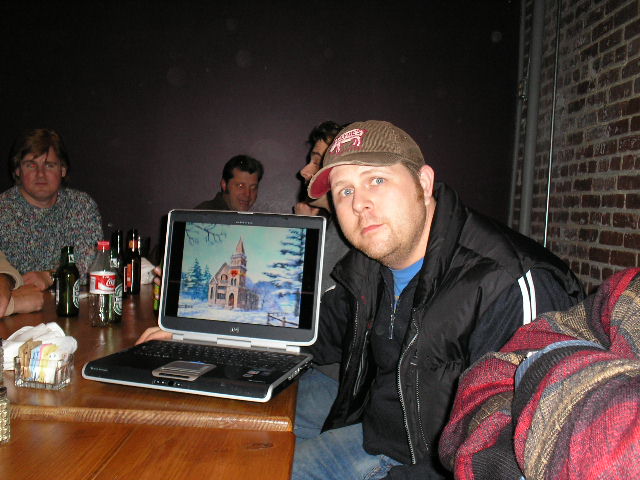 E.J. and the Boondocks Christmas special on his HP Pavillion laptop. In the back we see Paul and Chris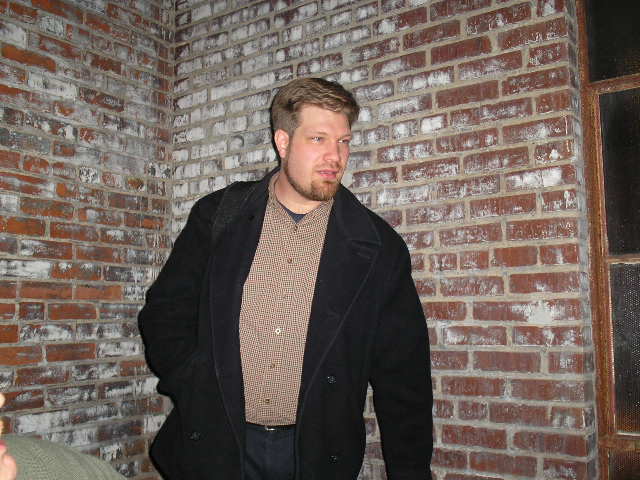 Eric taking his leave of us, as the night starts to come to an end...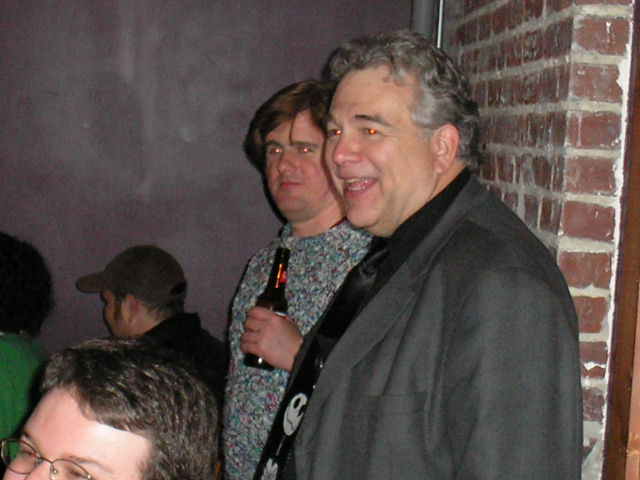 Jon Sparks in the foreground (note the spiffy Nightmare Before Christmas tie), Paul just behind him.

Len on 12.22.05 @ 11:06 AM CST





[