[« Alas, more sad news....] [Not Hard to Believe... »]
05/26/2005: A Night Out For BBQ and Bloggie Conversations...
The Guest were there, the food was yummy, and the Beer was poured - for yet another Memphis Blogger Bash at the BBQ Shop.

Here's a few pictures: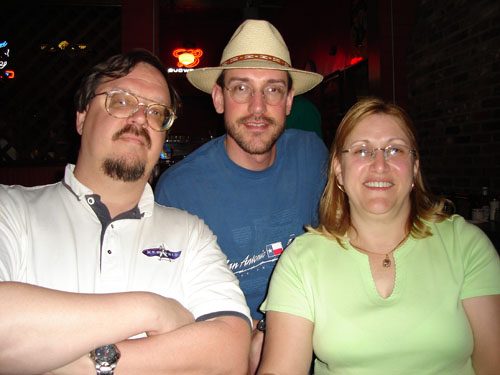 Here is our own DBV: Len, Brock & Karen.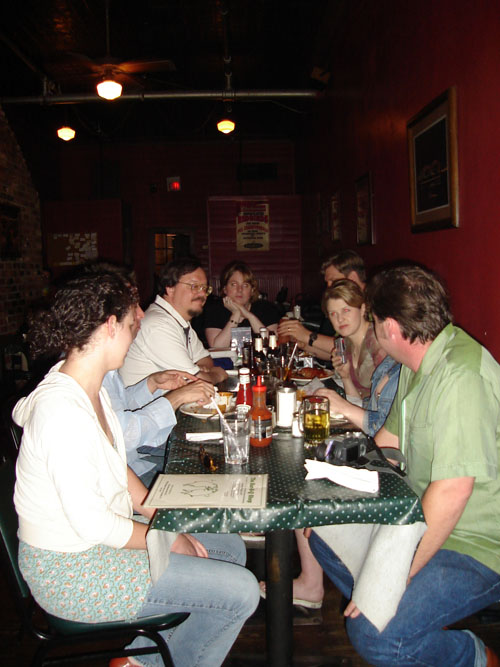 The entire Blogger group at the table.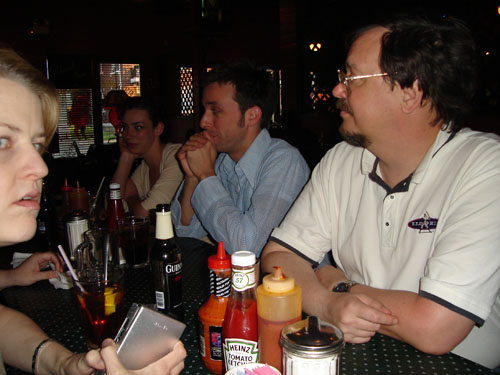 Rachel, Mark, Len.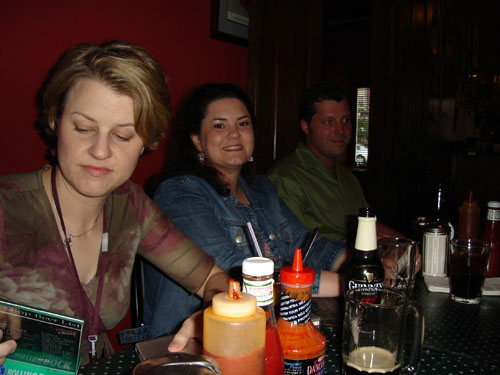 Abby, Rachel, Chris.



Chris conducted an informal Blogger survey – So, look for his "Fly on the Wall" article about the Memphis Bloggers' view of their "craft" in the upcoming Memphis Flyer.

Nice to meet all of you (finally) and See ya round the Net!!
And Abby posted another bunch of Great Bash Photos [ and of other Bloggers who aren't in my photos.]



Karen on 05.26.05 @ 07:01 AM CST





[