[« Investment opportunity?] [Concrete Construction »]
05/04/2005: More Kool Art Progress (Day Three)
The Kane County Chronicle had a nice article about the "Community Creations" Art Project I've been lending a helping hand to this week. Give it a read at this link:Children Cast Themselves Into Self-Portraits by Brenda Schory.

Here are some more pictures of the progress being made each day: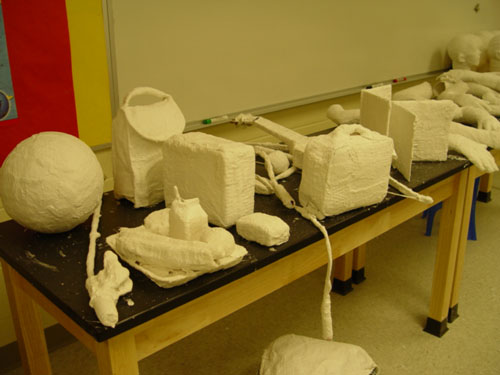 Accessories were also "plastered" and made ready to add to the piece.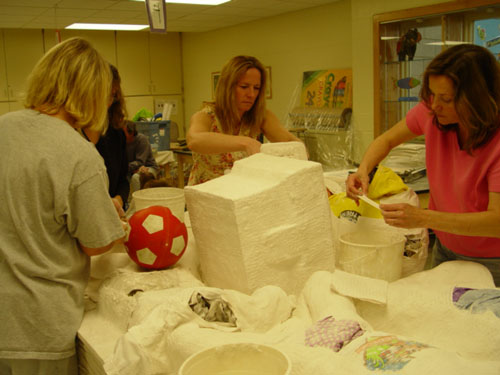 Yesterday, parts of the "Student bodies" were assembled and arranged on the backboards in the poses. The clothes were stuffed with newspaper and affixed to the board. As you can see, these Art Mom's are BUSY at work. Children cycled in, class by class, and helped in these tasks.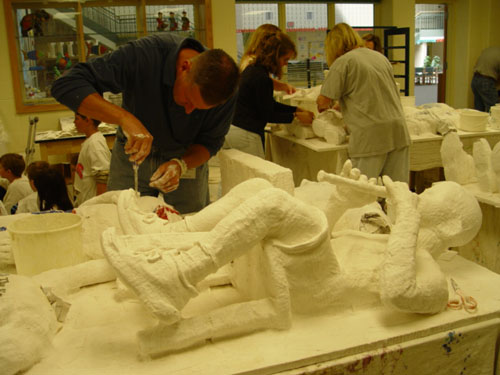 Here is and Art Dad helping to attach the arms to a figure. An almost completed figure of a child playing a recorder can be seen in the foreground. Hair and decorations still will be added as finishing touches.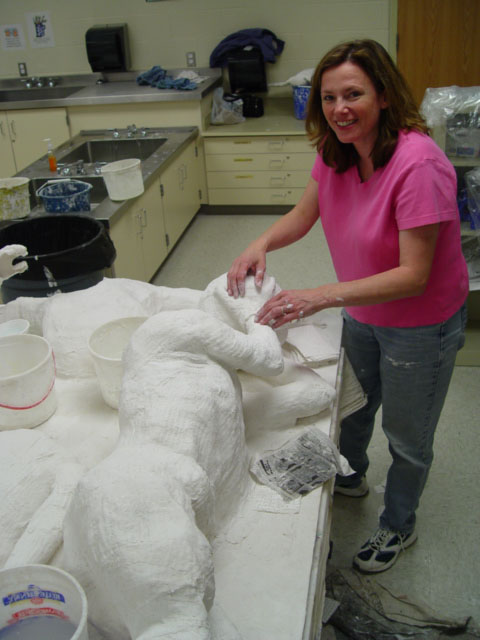 Joanna Ottley, the PTO Beautifcation Committee Chairperson, discovered Ken Olis and his art work and hired him for this special Heartland Art Project. Hard at work is Joanna!



This project is shceduled to be completed in Four days. They are on target to have all the figures assembled, decorated and detailed with hair and clothing for a dedication ceremony on Friday.

I'll post pictures of the final pieces when they get hung in the Library.



Karen on 05.04.05 @ 06:08 PM CST





[