[« Gem o'the Day:] [I've been wondering… »]
05/06/2005: Dedication Ceremony…
Here are the final pictures of the Student Assembly for the unveiling ceremony: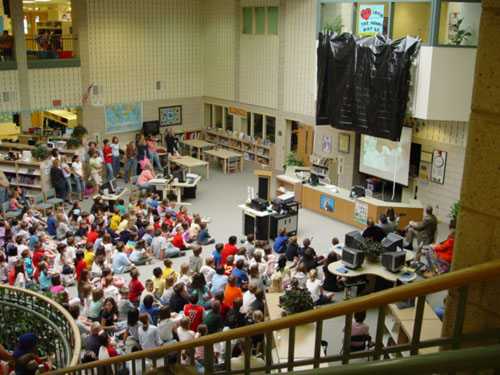 The classes are packed into the Library and surrounding stairways and balconies.
The anticipation builds as they watch a slide show presentation of the creation of the work in progress.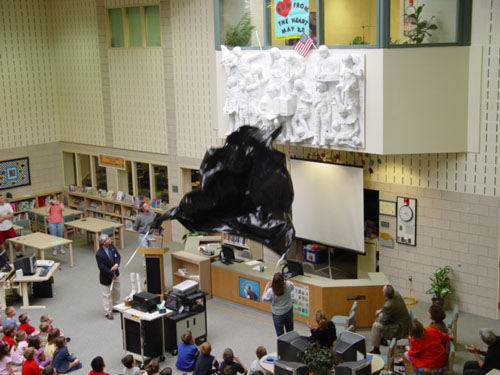 The tarp is pulled away to show the finished piece all assembled into a completed work.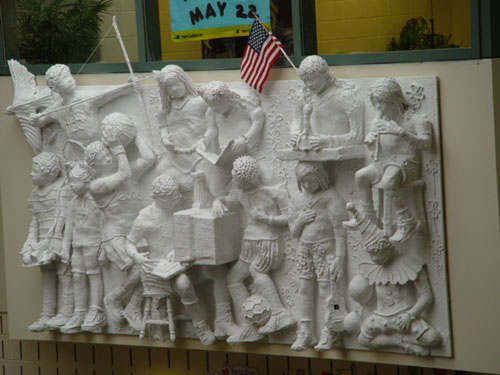 The figures are now painted and set for the "Day in the Life of a Heartland Student."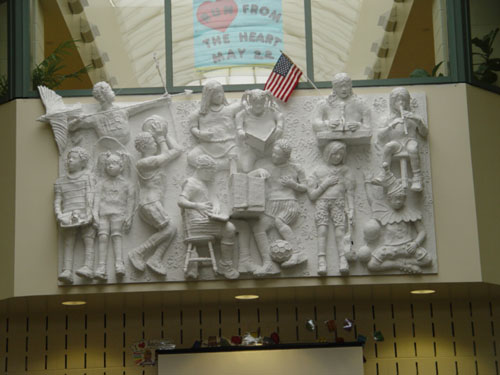 A "Community Creation" by Ken Olis and the Heartland Children, Teachers and Families.





Too Kool: And a BIG THANKS Ken Olis.





Karen on 05.06.05 @ 03:04 PM CST





[