[« All Hail Prince Albert....] [Revisiting statistics.... »]
05/05/2005: Details…Details…
This Day Four of the Super Kool "Community Creation" Art Project, and a final day to add the last "Details" to the pieces.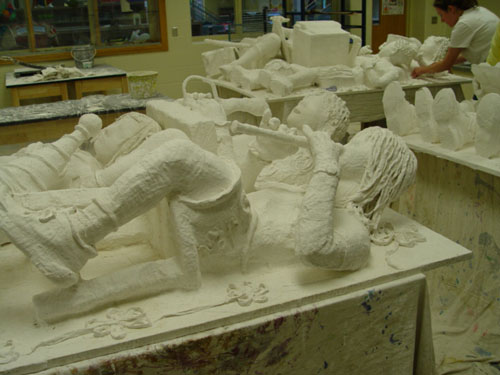 Here is the Recorder Player now with Hair and Clothing details.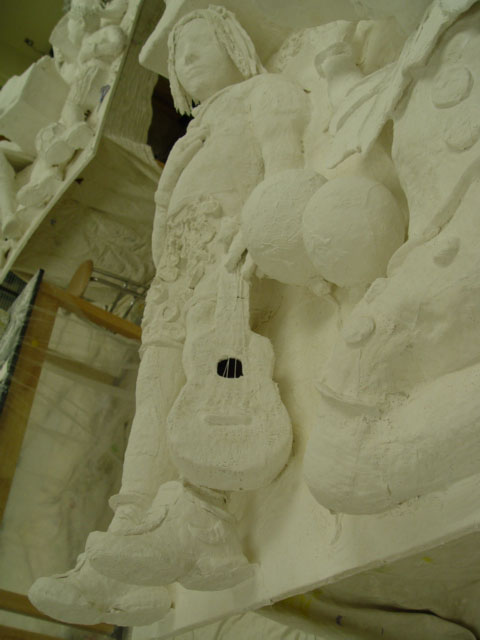 This shows another musical performer. And shown as the piece will be seen when hung up.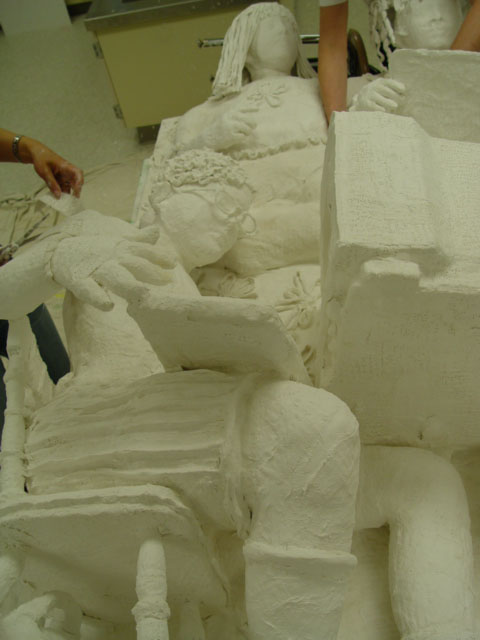 Notice the added details on the backboards. And even glasses on this Computer Student.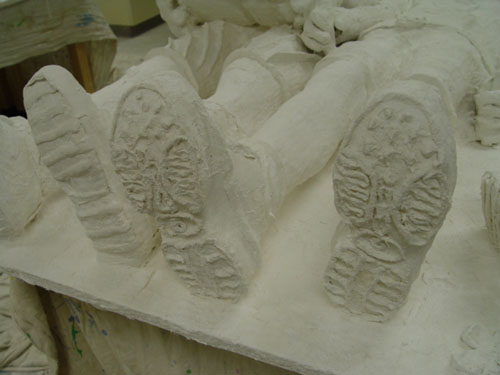 Some of the very last details, and since the pieces will be hung up high to be viewed from below, was to add "treads" to the shoes. So…here's a few I worked on as "Karen having fun with tread details artistic interpretation." LOL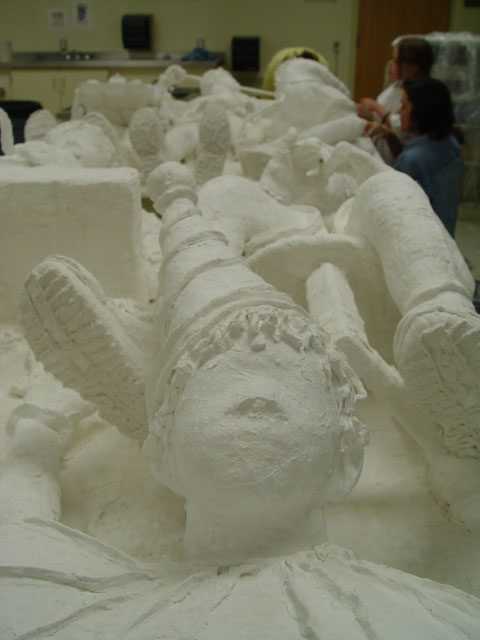 Another of "Karen shoe treads." And the First Grader Clown.



Tomorrow is the "Dedication Ceremony" when the Triptych of pieces will get put up on the Library wall. (Final picture will be coming tomorrow.)



Karen on 05.05.05 @ 12:13 PM CST





[