[« Why this country's in the toilet and swirling.....] [Because it's scrolled halfway down the page.... »]
05/03/2005: Kool Art in the making…
One of the elementary schools here in Dennis Hastert Corner where my daughter attends is working on a Kool Art project this week (and some of us Mom's are helping out).

Artist Ken Olis is fabricating what he calls "Community Creations"; life sized sculpture portraits of the "day in the life of a Heartland student." Below are a few pictures of the beginnings of his concept taking shape.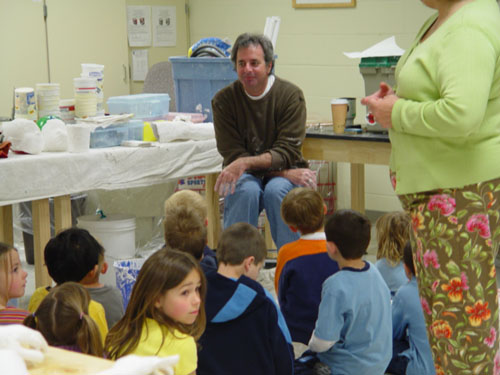 Ken explains the process and how the figures are made to a group of children.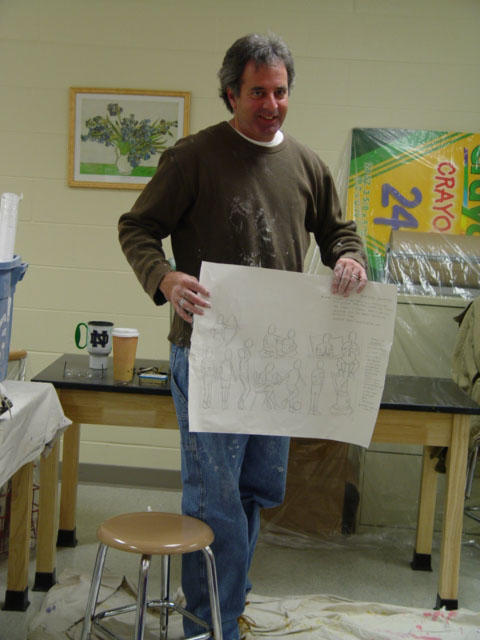 Ken's drawing concept of the 10 figures to be in the final project grouping.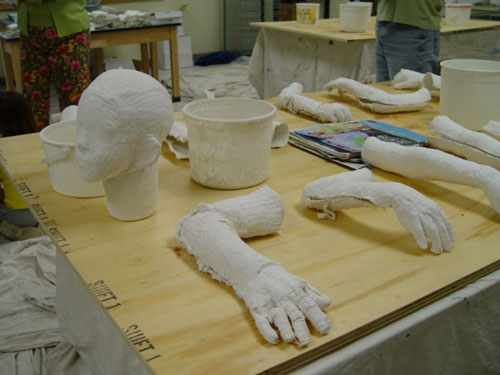 The beginnings of the head, arms and legs take shape.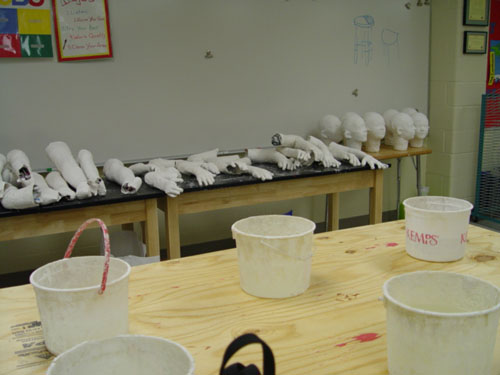 Arms and legs will be matched, bodies created of stuffed clothing, heads attached and dressed in shoes – which will all be plastered over to create the completed figures. They will be posed doing "school activites" with appropriate props.

By Friday this Artistic ensemble will be done…so look for more pictures of the finished work.



Tooooo Kool!!





Karen on 05.03.05 @ 03:15 PM CST





[