[« Iraq: The Case Then and Now (continued)] [Fifty Years Ago Today.... »]
12/01/2005: The 'Gift of Speech' that Keeps on Giving....
Driftglass has posted this GEM of the WEEK with his usual genius take on the Child-In-Chief's latest RE-Hash of "Let me count the ways to say: Stay The Course" Speech.


"Bush's annual, "Let's Wait Some More" speech.

Oh Great, it's fucking leftovers.

Again...."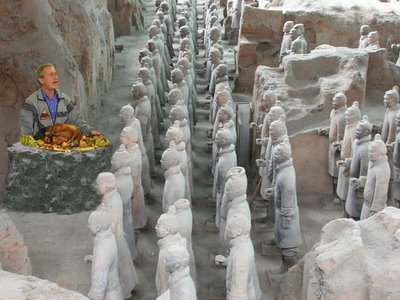 Click on the link to give it a read through in full. Well worth the effort.

;-)



Karen on 12.01.05 @ 07:44 AM CST





[