[« More Un-Intelligent Design...] [A 6th Century Mentality... »]
10/29/2005: Sox-Cessful Parade!
Living in the Outskirts of the Greater Chicago Area has its upside and sometimes its downside - like being TOO FAR from Downtown to just take off and go to the Celebration parade for the Soxtober WIN in the World series.

But the Chicago Tribune had some wonderful pictures (like the one below) on it's webpage.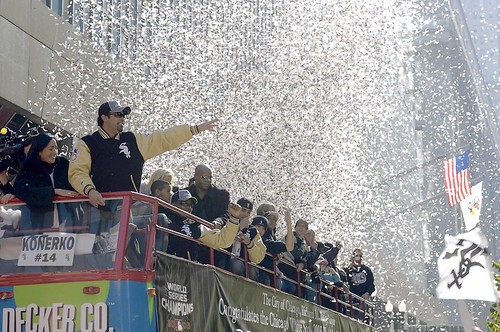 So, click on this link to see more photos and take a peek through the festivities.



Congrats to the Chicago White Sox!!!



:-D



Karen on 10.29.05 @ 10:11 AM CST





[